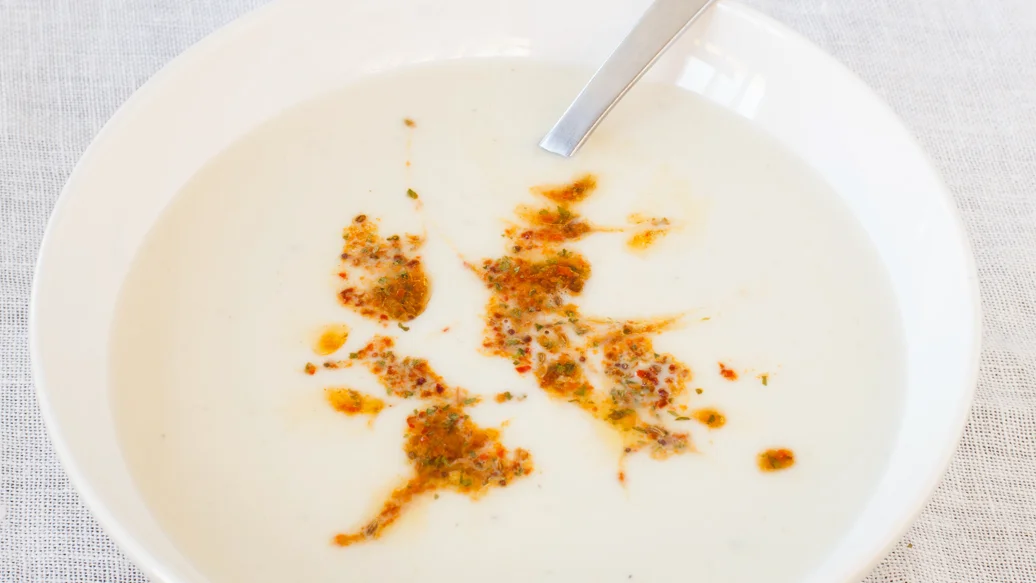 20 - 25 min
6 cups
$1.05/serving
Cauliflower is an excellent source of vitamin C, folate for good digestive health, and other organic compounds that may assist with detoxification.
Perfectly Balance Your Plate
 Serve with a dinner roll and 4 oz (113 g) lean protein..
Ingredients
1 medium cauliflower, coarsely chopped
1⁄2 - 1 cup milk, cream, or coconut milk, optional
Preparation
In a Multipurpose Pot over medium heat, cook cauliflower in broth until cauliflower is tender, approximately 10–15 minutes.
Add milk (if using) and garlic, and purée until smooth.
Pour into bowls, and then drizzle each bowl with 1–2 tbsp prepared sauce.
Nutritional Information
Per serving (1 1/4 cups): Calories 120, Fat 7 g (Saturated 1 g, Trans 0 g), Cholesterol 0 mg, Sodium 240 mg, Carbohydrate 12 g (Fibre 5 g, Sugars 4 g), Protein 5 g.