Barbecued Asparagus and Green Bean Salad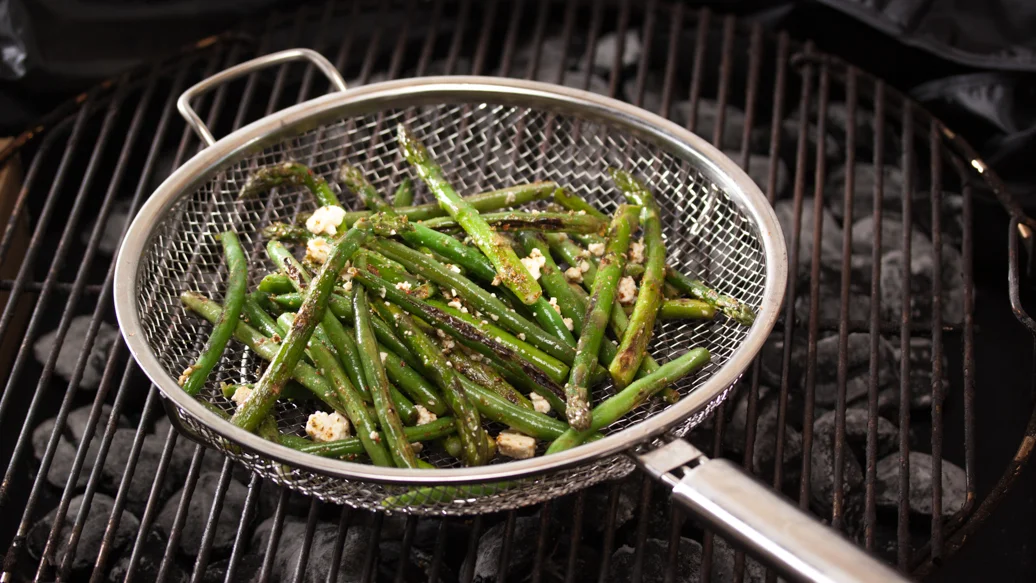 15 min
4 servings
$1.70/serving
A medley of fresh asparagus and green beans, grilled to perfection.
Ingredients
1 lb (450 g) green beans
1 lb (450 g) asparagus
1⁄3 cup feta cheese
Preparation
Fill frying pan with water and bring to a boil. Add beans and boil for 30 seconds, then add asparagus (pan will be full) and boil for 1–2 more minutes, until tender-crisp.
Drain vegetables and place in a bowl. Drizzle with Dressing and toss to coat.
Turn mixture into a mesh grilling pan and barbecue for 3–5 minutes, shaking pan often, until vegetables are lightly charred.
Add feta and cook for 1 minute, until it just starts to melt. Serve.
Nutritional Information
Per serving: Calories 180, Fat 0.5 g (Saturated 0 g, Trans 0 g), Cholesterol 0 mg, Sodium 85 mg, Carbohydrate 30 g (Fibre 15 g, Sugars 13 g), Protein 11 g.