Crunchy Caramel Pumpkin Bites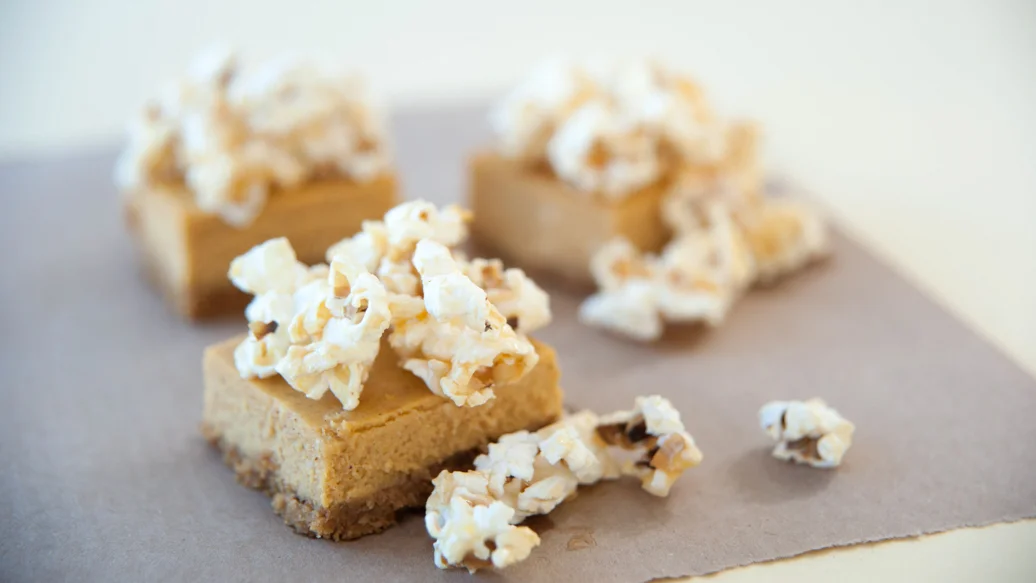 1 hr
16 servings
$0.94/serving
Ingredients
1 pkg Pumpkin Cheesecake Mix
Preparation
In a 9" x 13" baking dish, make cheesecake according to package directions. Cool, and cut into 2-bite squares.
While cheesecake cools, in Multipurpose Pot - 8 cup, combine sauce ingredients. Bring to a gentle boil over medium heat for 3 minutes.
Fold sauce into popcorn. Once cooled, crunch up into slightly smaller pieces. Sprinkle on top of the cheesecake squares, and serve.
Nutritional Information
Per serving: Calories 190, Fat 9 g (Saturated 5 g, Trans 0.1 g), Cholesterol 70 mg, Sodium 210 mg, Carbohydrate 22 g (Fiber 1 g, Sugars 17 g), Protein 5 g.
Tips
Gently press caramel popcorn into the cheesecake, so it adheres better. 
For crunchier popcorn, spread carmelized popcorn on a Sheet Pan lined with a Sheet Pan Liner, and toast for 10 minutes in a 300° F (150° C) oven.