Crispy & Crunchy Mozzarella Sticks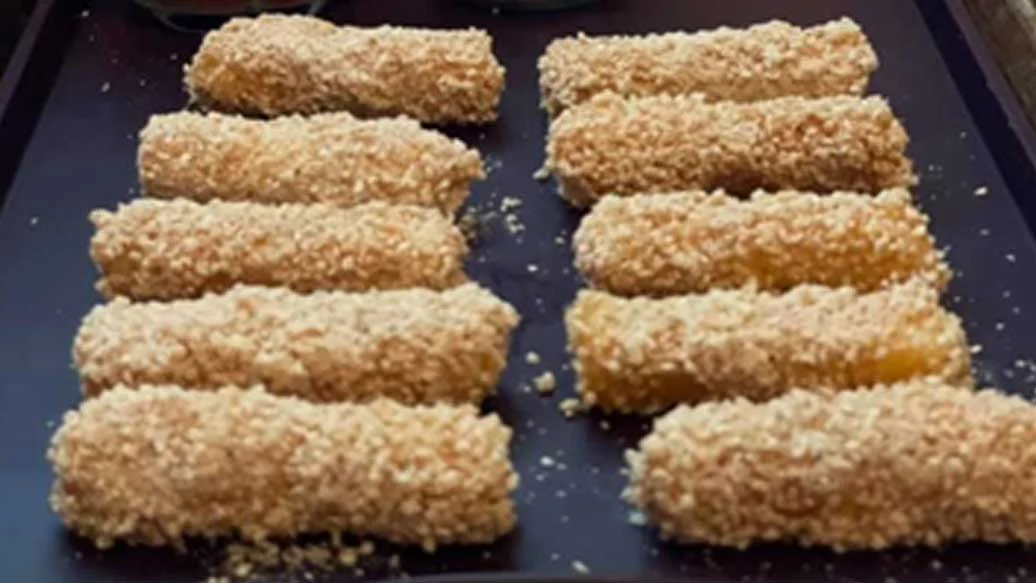 10 min
8 servings
$1.28/serving
Who doesn't love mozza sticks?! This recipe comes from Nadège Lauzon. It's quick & easy and will satisfy any cheesy craving. Make sure to serve with Marinara Sauce for dippin'.
Ingredients
1 egg
16 mozzarella string cheeses
Preparation
Preheat oven to 325° F. Line Sheet Pan with parchment paper.  
In a bowl, beat egg. In separate bowl, add mix. One at a time, dip mozzarella sticks into egg, followed by coating, and repeat. Place on pan.  
Bake 5–6 min. 
Nutritional Information
Per serving (2 mozzarella sticks): Calories 160, Fat 9 g (Saturated 5 g, Trans 0 g), Cholesterol 50 mg, Sodium 470 mg, Carbohydrate 7 g (Fiber 0 g, Sugars 0 g), Protein 15 g.
Tips
Serve as an appetizer with tomato bruschetta topping.