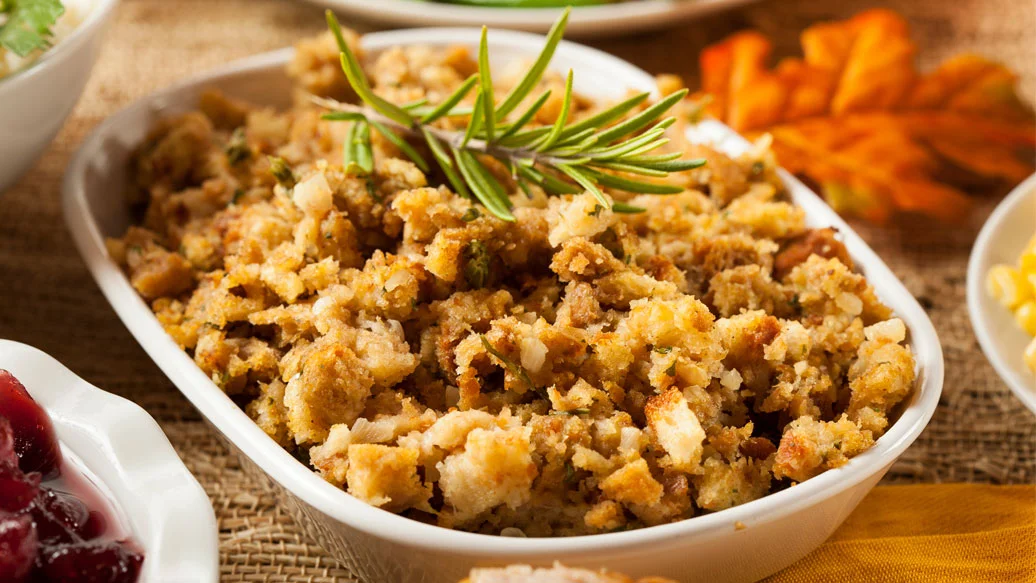 50 min
8 servings
$0.80/serving
A must-have addition to any turkey meal! 
Ingredients
1 cup butter
1 cup diced onion
1 1⁄2 cups diced celery
1 cup diced apple
1 tbsp Roast Turkey Seasoning
1 cup water
7 cups soft breadcrumbs
Sea Salt, to taste
Black Pepper, to taste
Preparation
Melt butter in frying pan. Cook onion and celery until tender. Stir in apple and Seasoning.
Add water and bring to a quick boil. Remove from heat.
Pour over breadcrumbs and quickly stir in. Season with Sea Salt and Black Pepper.
Spoon stuffing into a lightly buttered oven-proof casserole dish. May be covered and stored in refrigerator for up to 2 days.
To bake, place casserole in a preheated 350° F (175° C) oven for 35–40 minutes.
Nutritional Information
Per serving: Calories 220, Fat 13 g (Saturated 7 g, Trans 0.3 g), Cholesterol 30 mg, Sodium 380 mg, Carbohydrate 24 g (Fibre 2 g, Sugars 4 g), Protein 4 g.