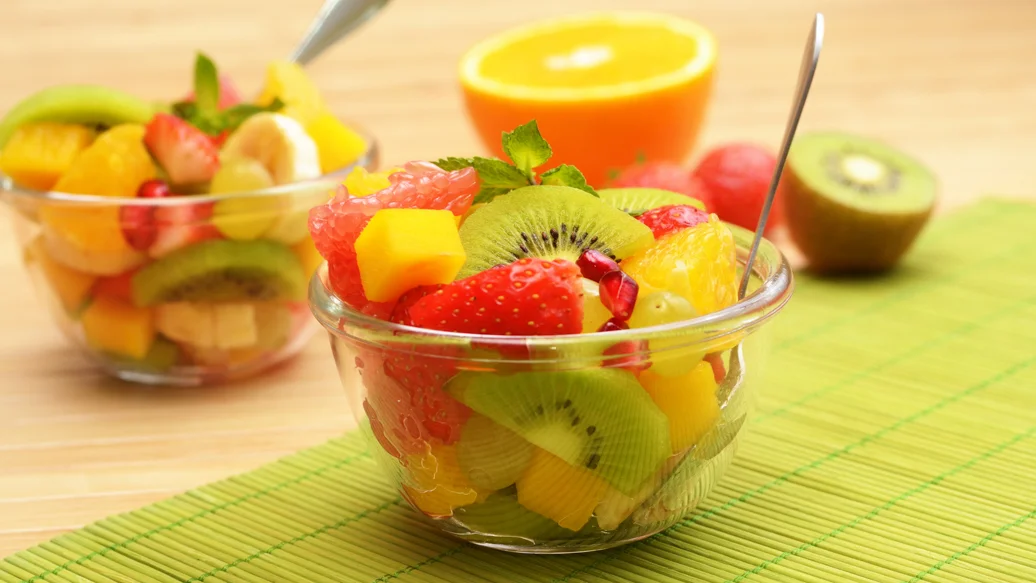 1 hour
8 servings
$0.23/serving
Ingredients
SYRUP
1 1⁄2 cups orange juice
3 tbsp lemon juice
1⁄4 cup honey
1⁄2 tsp ground ginger
1 tsp vanilla extract
SALAD
1 cantaloup, halved, seeded and cubed
2 kiwis, peeled and sliced
1 banana, peeled and sliced
1 cup blueberries or raspberries
2 cans mandarins, liquid reserved
1 tsp lemon juice
1 papaya, peeled, seeded and cubed
1 tbsp lemon zest
fresh mint, to taste (optional)
Preparation
In Multipurpose Pot, combine syrup ingredients and bring to a boil over medium-high heat. Reduce heat to medium-low and simmer until liquid reduces to approximately 1 cup. Remove from heat and chill for 1 hour to let flavours combine.
Toss fruit with lemon juice and zest in a large bowl. Add syrup and gently toss to coat. Chill for at least 1 hour.
Serve in individual bowls and garnish with mint, if desired.
Nutritional Information
Per serving: Calories 150, Fat 0.5 g (Saturated 0.1 g, Trans 0 g), Cholesterol 0 mg, Sodium 15 mg, Carbohydrate 37 g (Fibre 4 g, Sugars 28 g), Protein 2 g.