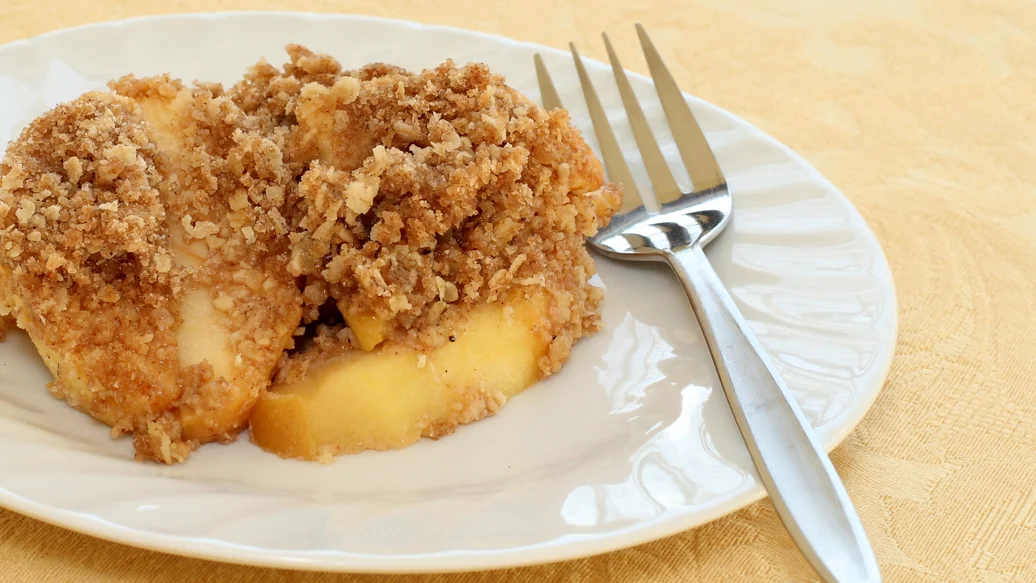 60 - 70 min
10 servings
$0.64/serving
Ingredients
1⁄4 cup sugar
10 medium apples, peeled, cored and sliced
1 tbsp fresh lemon juice
1 cup all-purpose flour
1 cup brown sugar
1⁄2 cup quick oats
1 tsp baking powder
1⁄2 cup cold butter
Preparation
Preheat oven to 350° F (175° C).
Lightly butter a large baking dish.
In a small bowl, combine Cinnamon with sugar. In a separate bowl, toss apple with lemon juice and sugar mixture and spoon into dish.
In a large bowl, combine remaining dry ingredients. Cut in butter until it resembles coarse crumbs.
Cover apples with crumble topping.
Bake for 45–55 minutes, or until apples are knife-tender.
Nutritional Information
Per serving: Calories 320, Fat 10 g (Saturated 6 g, Trans 0.3 g), Cholesterol 25 mg, Sodium 100 mg, Carbohydrate 59 g (Fibre 4 g, Sugars 41 g), Protein 2 g.