Sylvie's Easter Brunch Dutch Baby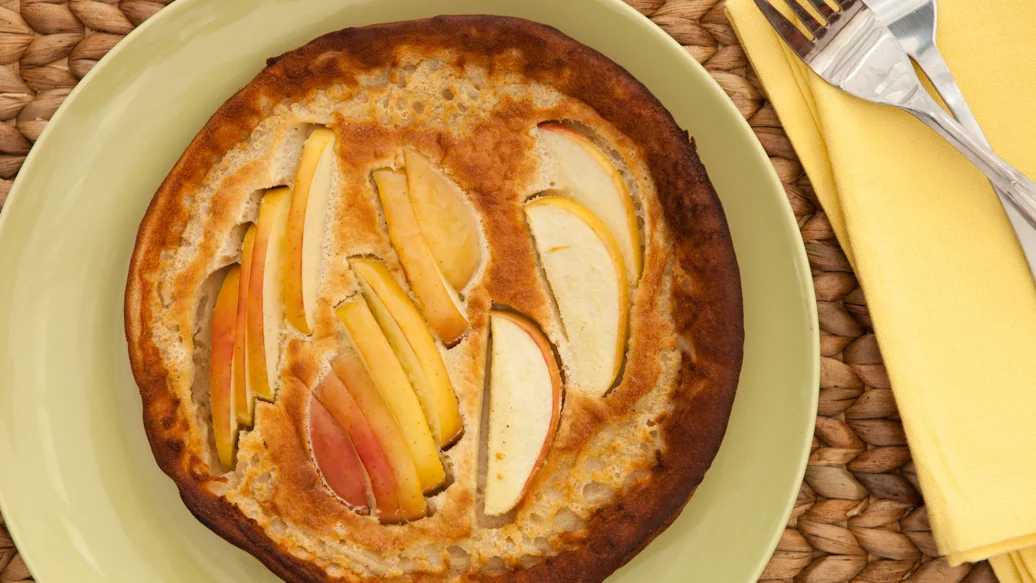 23 min
8 - 10 servings
$0.32/serving
Ingredients
1 cup flour
1 tbsp grated orange peel
1 - 2 tsp Poudre Douce
1⁄4 tsp salt
3 eggs
1⁄3 cup sugar
2⁄3 cup milk
1 tsp vanilla extract
1⁄4 cup cold butter
1 apple
Preparation
Preheat oven to 450° F (230° C). Stir flour with orange peel, Poudre Douce and salt.
In a large bowl, using an electric mixer, beat eggs with sugar until pale in colour and mixture is thick.
Beat in milk, then vanilla extract. Add flour mixture and beat until smooth. Batter will be thin.
Heat frying pan over high heat. When hot, remove pan from heat. Add butter and swirl to coat.
Pour batter into hot pan, then scatter apples over top. Place in oven. Bake until puffy and golden, 15–20 minutes. It should be puffy around the edges but the centre will deflate.
Nutritional Information
Per serving: Calories 140, Fat 7 g (Saturated 3.5 g, Trans 0.1 g), Cholesterol 75 mg, Sodium 60 mg, Carbohydrate 16 g (Fibre 1 g, Sugars 8 g), Protein 3 g.