Sylvie's Cold Carrot, Rosemary and Lemon Soup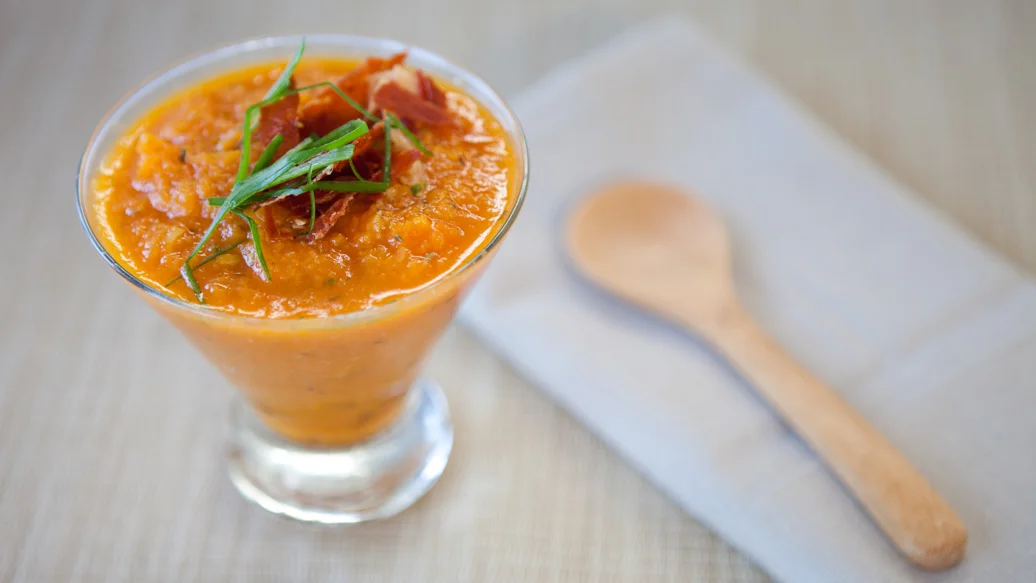 13 min
6 - 8 servings
$0.25/serving
Ingredients
2 1⁄2 lbs (1 kg) carrots
1 cup water
1⁄2 - 3⁄4 cups cream
1 lemon, zest and juice
Sea Salt, to taste
Preparation
Peel carrots, if you wish, then coarsely chop. Add water to Multipurpose Pot - 8 cup and bring to a boil.
Coarsely chop carrots, then add to boiling water. Reduce heat and simmer for 5 minutes. Add Rosemary Garlic Seasoning and lemon peel. Simmer until carrots are fork tender. Stir in cream.
Squeeze in juice from lemon, then puree soup. Taste and season with Salt. Add more Seasoning, if needed. Refrigerate until well chilled.
Nutritional Information
Per serving: Calories 110, Fat 4 g (Saturated 2.5 g, Trans 0 g), Cholesterol 10 mg, Sodium 125 mg, Carbohydrate 18 g (Fibre 5 g, Sugars 8 g), Protein 2 g.
Tips
Taste carrots before using. They should be fresh and full of sweet, earthy flavour as they are the main building blocks of flavour.