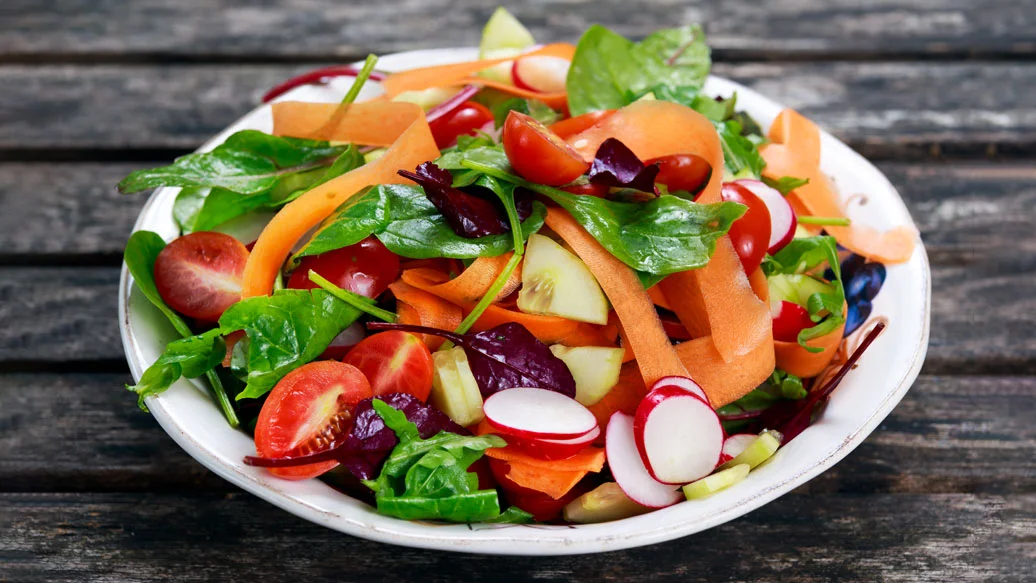 15 min
4 servings
$1.35/serving
Ingredients
6 cups spinach leaves or mixed greens, washed
1⁄2 cup sliced radishes
1 carrot, thinly sliced
1⁄2 cup grated Swiss cheese
2 tbsp white or red wine vinegar
1 tsp Sweet & Spicy Mustard
1⁄4 cup olive oil
Preparation
Combine first 4 ingredients in a mixing bowl.
In a separate bowl, using Piano Wire Whisk, whisk together vinegar, Sweet & Spicy Mustard, Rosemary Garlic Seasoning, and Sea Salt. Gradually whisk in oil.
Pour over salad and toss to mix.
Nutritional Information
Per serving: Calories 210, Fat 18 g (Saturated 5 g, Trans 0 g), Cholesterol 15 mg, Sodium 125 mg, Carbohydrate 7 g (Fibre 2 g, Sugars 2 g), Protein 6 g.