Spicy Stir-fried Broccoli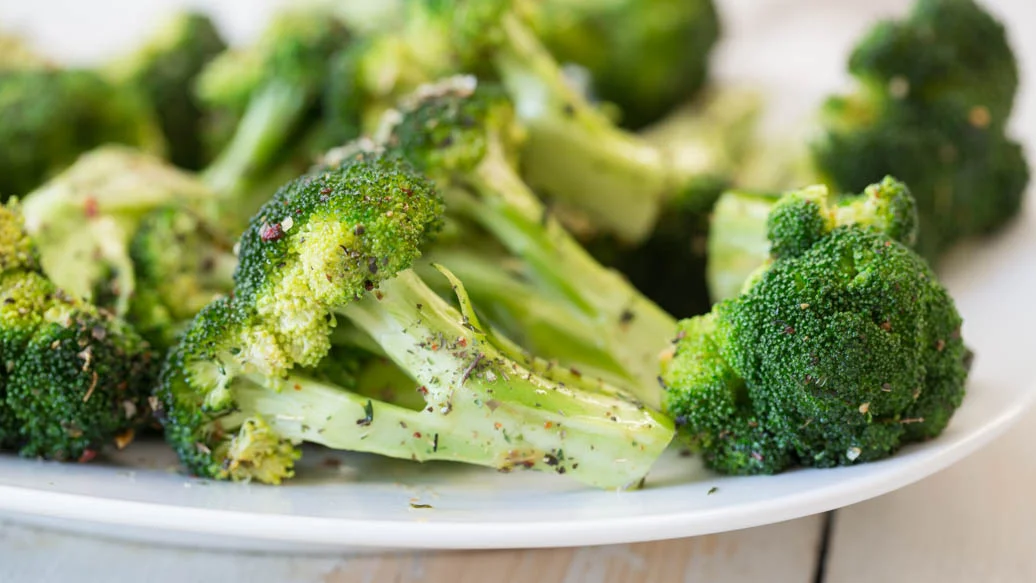 7 - 9 min
4 servings
$1.00/serving
Broccoli with a bite! Add crushed chilies to spice up a healthy side dish.
Ingredients
3 tbsp olive oil
1 lb (450 g) broccoli florets, steamed
Sea Salt, to taste
Black Pepper, to taste
crushed chilies, to taste
Preparation
Heat a frying pan over medium-high heat. Add olive oil and sauté Marinara Sauce Mix and crushed chilies until aromatic - about 1 minute, stirring constantly.
Add steamed broccoli and toss to evenly coat with flavoured oil. Cook until evenly heated. Season with Sea Salt and Pepper and serve.
Nutritional Information
Per serving: Calories 130, Fat 11 g (Saturated 1.5 g, Trans 0 g), Cholesterol 0 mg, Sodium 0 mg, Carbohydrate 0 g (Fibre 0 g, Sugars 0 g), Protein 0 g.