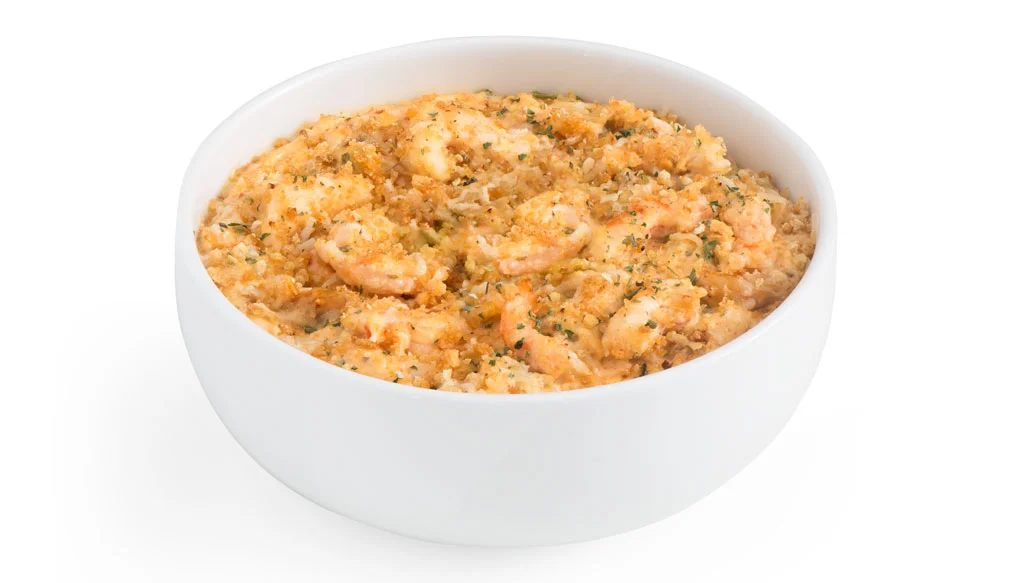 10 min
2 1/2 cups
$0.82/serving
Ingredients
1 pkg Seafood Gratin Hot Dip Mix
1 cup cream cheese, at room temperature
1 cup light mayonnaise
2 tbsp white wine
1 cup coarsely chopped cooked shrimp, lobster, or crab
1 tbsp grated Parmesan cheese
1 tbsp breadcrumbs
Preparation
In a bowl, combine dip mix with cream cheese and mayonnaise. Stir in wine. Gently fold in shrimp. Scrape into a heat-safe dish.
In a small bowl, combine Parmesan cheese and breadcrumbs. Sprinkle over shrimp mixture. Microwave, uncovered, on medium 3–5 min or until warm. Or bake in preheated 375° F oven 15–20 min or until warm and bubbly.
Nutritional Information
Per serving (2 tbsp): Calories 100, Fat 10 g (Saturated 8 g, Trans 3 g), Cholesterol 30 mg, Sodium 150 mg, Carbohydrate 2 g (Fibre 0 g, Sugars 1 g), Protein 3 g.
Tips
Swap breadcrumbs for crushed crackers.