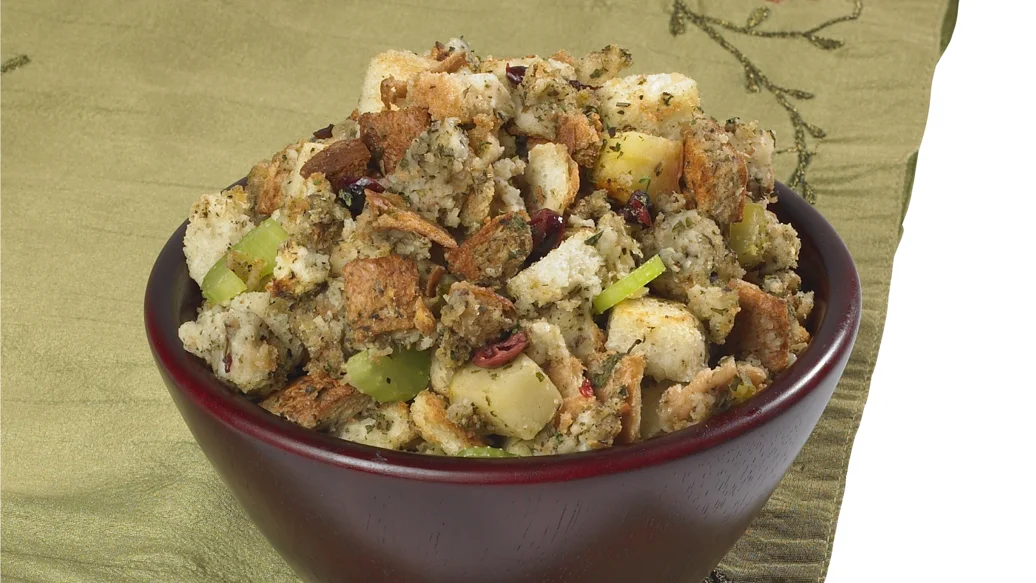 35 min
12 — 1 cup servings
$0.39/serving
Ingredients
1 cup diced celery
12 cups day-old bread cubes
1 cup diced apple
5 tbsp Sage & Apple Stuffing Seasoning
Preparation
Preheat oven to 350° F (175° C).
Boil celery for 3 minutes in Bouillon.
In a large mixing bowl, combine bread, apple, and Sage & Apple Stuffing Seasoning.
Pour Bouillon mixture over bread mixture and stir to combine.
Bake in a lightly buttered pan for 25 minutes, or until golden.
Nutritional Information
Per serving (1/2 cup): Calories 60, Fat 0.5 g (Saturated 0.1 g, Trans 0 g), Cholesterol 0 mg, Sodium 140 mg, Carbohydrate 11 g (Fibre 1 g, Sugars 2 g), Protein 2 g.
Tips
Serving Suggestion: Serve with chicken, turkey or pork.