Really Simple Pink Lemonade Herbal Tea Infused Syrup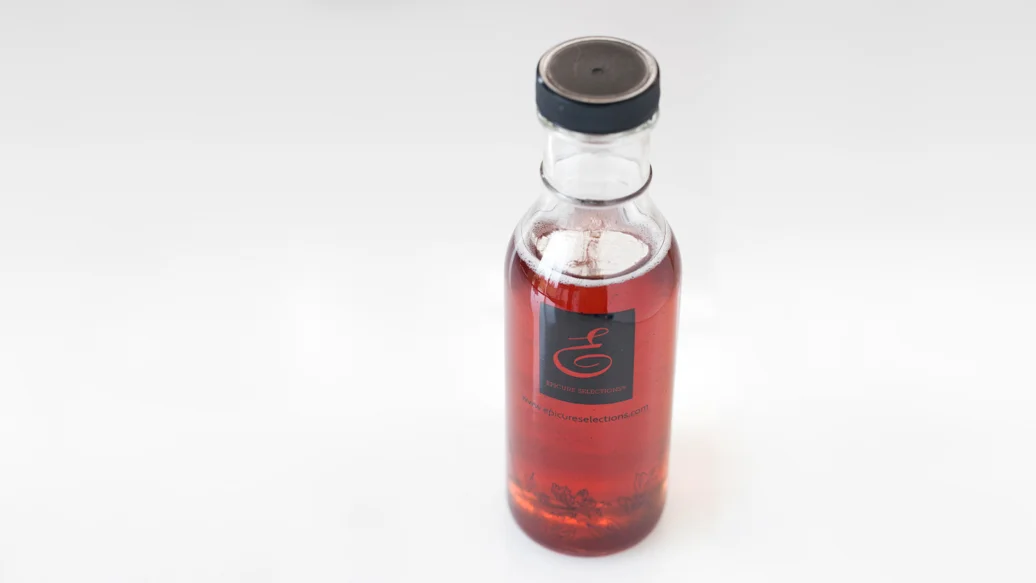 18 min
2 cups
$0.23/serving
A refreshing twist on a classic simple syrup! The vibrant pink hue is not only visually stunning, but it also promises a burst of citrus flavor that will elevate your beverages and culinary creations to new heights. Whether you're stirring up a refreshing iced tea, crafting a signature cocktail, or drizzling it over desserts, this homemade syrup is the perfect way to add a touch of sunshine to your day.
Ingredients
2 cups sugar
1 cup water
Preparation
Whisk sugar and water in Multipurpose Pot. Add tea bags. Bring to a boil; reduce heat and simmer until slightly thickened, about 15 min. Gently press tea bags with the back of a spoon to release more flavour and colour.
Strain and refrigerate up to 10 days until ready to serve.
Nutritional Information
Per serving (2 tbsp): Calories 100, Fat 0 g (Saturated 0 g, Trans 0 g), Cholesterol 0 mg, Sodium 0 mg, Carbohydrate 25 g (Fibre 0 g, Sugars 25 g), Protein 0 g.