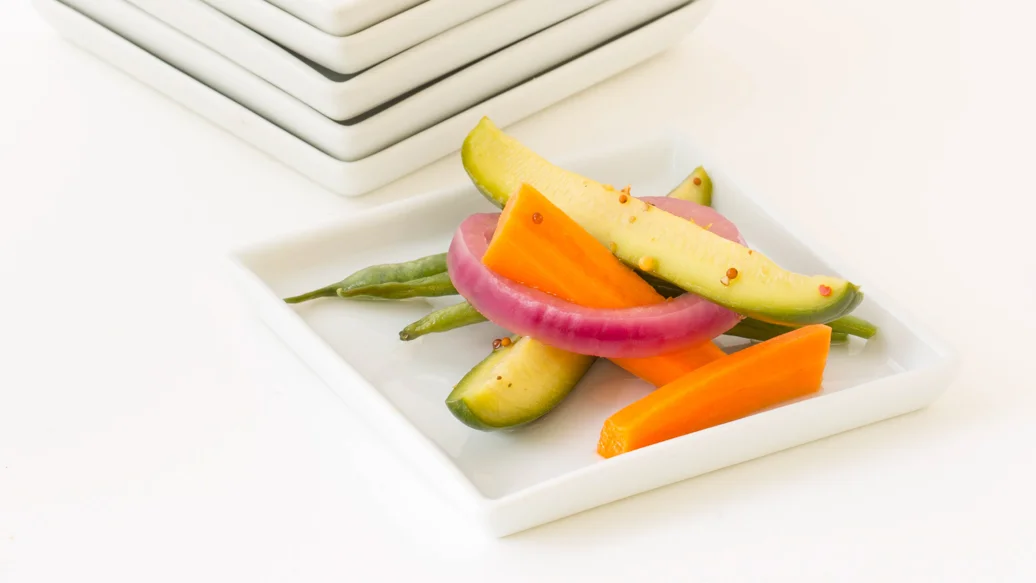 7 min
1 brine recipe
$0.18/serving
Ingredients
1 tbsp Quickles Pickling Mix
2 tbsp sugar
1 tsp coarse sea salt
1 1⁄4 cups water
3⁄4 cup vinegar
Preparation
Combine mix, sugar, coarse sea salt, water, and vinegar.
Boil, then simmer for 5 minutes.
Pour over sliced veggies, such as cucumbers, carrots, and green beans. Chill before serving.
Nutritional Information
Per serving: Calories 10, Fat 0.2 g (Saturated 0 g, Trans 0 g), Cholesterol 0 mg, Sodium 190 mg, Carbohydrate 2 g (Fibre 0 g, Sugars 2 g), Protein 0.2 g.