Pulled Smoked Sandwiches & Creamy Coleslaw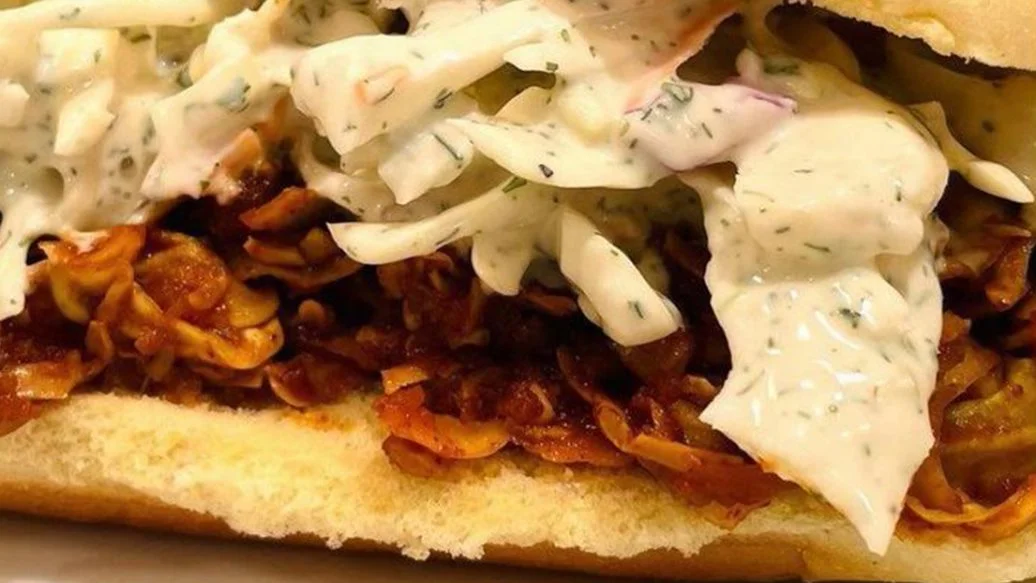 15 min
16 - 20 servings
$2.39/serving
An extraordinary sandwich with the perfect balance of creaminess, crunch, and a punch of sweet, smoky flavour. Mouth-watering, and ready to go in less than 15 minutes!
Thank you, Tracey Van Der Valk, for this plant-based recipe!
Ingredients
PULLED SMOKED SANDWICHES
2 packages (350 g each) smoked tofu
1 cup ketchup or tomato sauce
1⁄2 cup white balsamic vinegar or white vinegar
1⁄2 cup raw or brown sugar
1⁄4 cup water
16 - 20 buns or mini handheld tortillas
COLESLAW
1⁄2 cup soy or coconut based plain yogurt
1⁄2 cup vegan mayonnaise
3 tbsp white balsamic vinegar
1 tbsp raw sugar
Sea Salt, to taste
Black Pepper (Grinder), to taste
1 bag coleslaw mix
Preparation
Using a cheese grater, shred tofu. Place tofu, seasoning, ketchup, vinegar, sugar, and water in Multipurpose Steamer. Cook in microwave 6–8 min. If you like a crispy edge finish, once cooked, toss in a pan with a little extra virgin olive oil.  
In 4-Cup Prep Bowl, combine yogurt, mayonnaise, vinegar, dip mix, sugar, salt, and pepper. Mix in the coleslaw mix.  
Layer filling on bottom bun, top with coleslaw; cover. 
Nutritional Information
Per serving: Calories 300, Fat 12 g (Saturated 1.5 g, Trans 0 g), Cholesterol 0 mg, Sodium 590 mg, Carbohydrate 40 g (Fibre 5 g, Sugars 16 g), Protein 12 g.
Tips
Only use buns for what you're eating tonight.
Can't find smoked tofu? Use firm tofu that's been pressed and drained overnight.