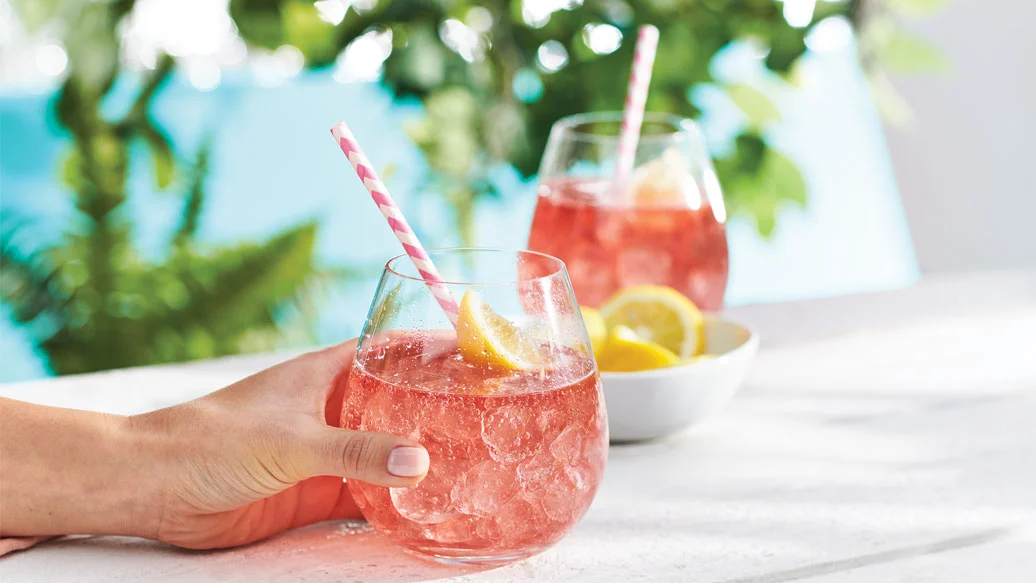 10 min
1 serving
$0.75/serving
Perfect for those hot summer days, we're crushing on this citrusy & refreshing drink. With no added sweeteners and zero artificial colours, the pretty pink hue comes from a blend of rosehips and hibiscus. 
Ingredients
1 cup boiling water
Preparation
Pour boiling water over tea bag. Steep 5–7 min. Chill for a refreshing, caffeine-free iced tea.
Nutritional Information
Per serving: Calories 0, Fat 0 g (Saturated 0 g, Trans 0 g), Cholesterol 0 mg, Sodium 1 mg, Carbohydrate 1 g (Fibre 0 g, Sugars 0 g), Protein 0.1 g.
Tips
Try cold brew iced tea. Fill a pitcher with cold water. For each cup of water used, add 1 tea bag. Place in the fridge at least 2 hrs or overnight.