Paris Bistro Tomato Lentil Soup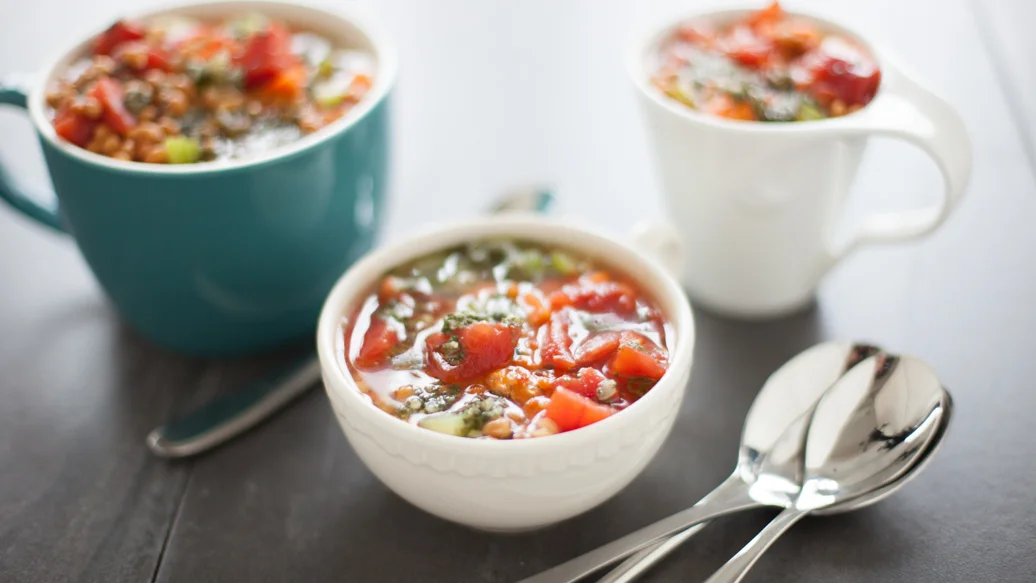 30 min
6 cups
$1.20/serving
Lentils are not only delicious and full of nutritious fibre, they also absorb any flavour you wish to throw at them, and they are historically one of the first foods ever to be cultivated.
Ingredients
1 tbsp olive oil
3 medium carrots, diced
1 cup diced celery
Sea Salt, to taste
Black Pepper, to taste
1 can (19 oz /540 ml) diced tomatoes
1 can (19 oz /540 ml) lentils, drained and rinsed
Preparation
Set Multipurpose Pot over medium heat and add oil, Toasted Onion, carrots, celery, Salt and Pepper. Sauté for 5 minutes.
Add tomatoes, Broth, and lentils, and simmer gently for 20 minutes.
Serve in warm bowls with a spoonful of prepared Paris Bistro Sauce on top.
Nutritional Information
Per serving (1 cup): Calories 190, Fat 7 g (Saturated 1 g, Trans 0 g), Cholesterol 0 mg, Sodium 260 mg, Carbohydrate 23 g (Fibre 9 g, Sugars 7 g), Protein 8 g.