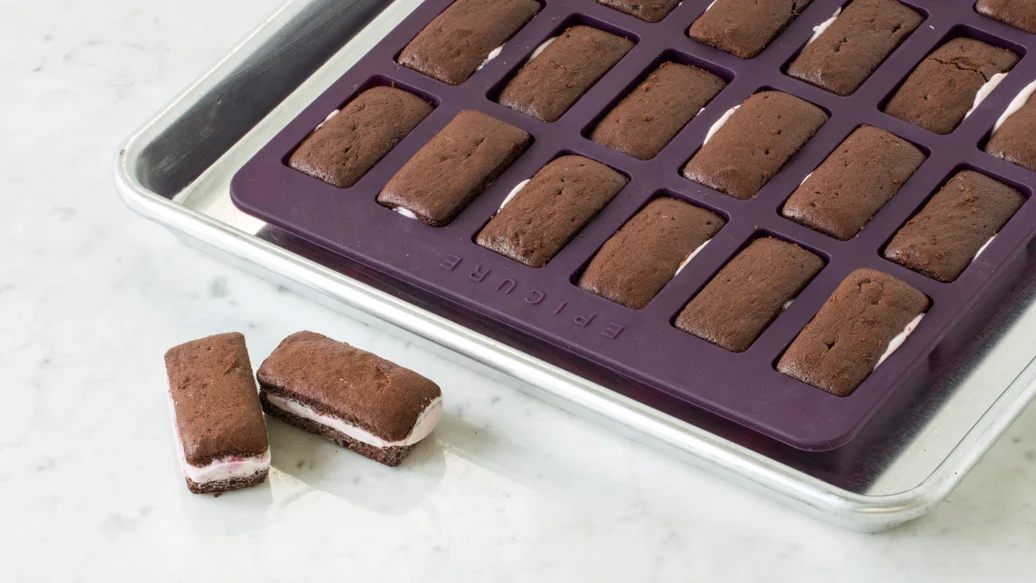 10 min
30 mini sandwiches
$0.80/serving
A perfect treat to have at the ready in your freezer. Everyone will love these mini bites.
Ingredients
1 cup finely chopped nuts, optional
Preparation
Cut cheeky brownies in half lengthwise.
Place bottom halves in a Perfect Petites. Top with a heaping teaspoon of Summer Berry Sweet Dip and top with brownie top halves, pressing down slightly until filling reaches the brownie edge.
Freeze for 30 minutes or until firm.
Dip in nuts, if desired, and enjoy!
Nutritional Information
Per serving: Calories 100, Fat 4 g (Saturated 2.5 g, Trans 0 g), Cholesterol 20 mg, Sodium 15 mg, Carbohydrate 15 g (Fibre 1 g, Sugars 12 g), Protein 2 g.