Luscious Lemony Ice Cream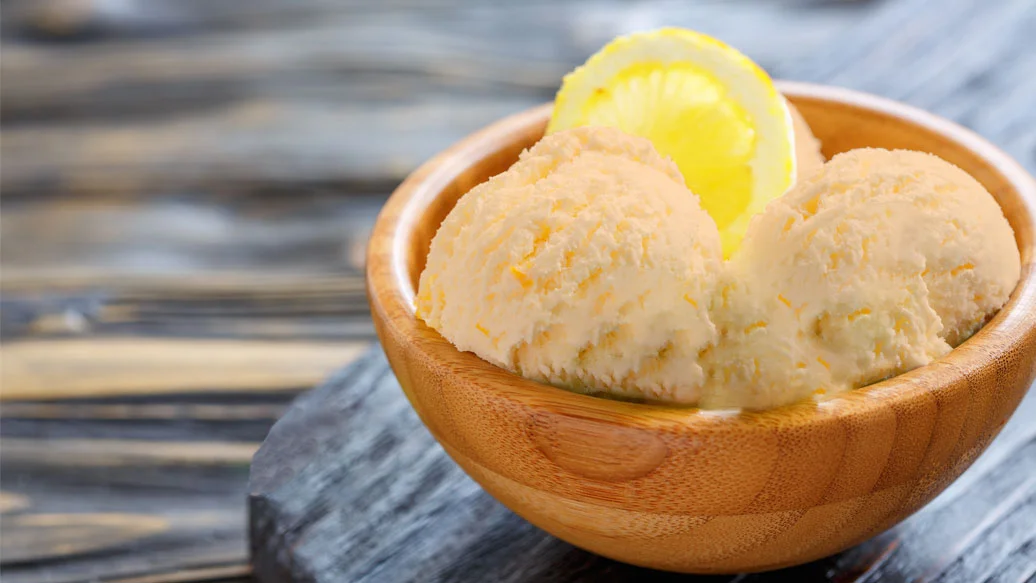 6 hrs 20 min (includes 6 hrs freezing)
1 ½ cups
$2.25/serving
Thank you, Ester Vachon, for this recipe! Tart, creamy, and oh-so-dreamy, this frozen delight is lemony bliss in every bite. It'll bring the sunshine whether it's a hot summer day or a cozy winter evening. With versatile Luscious Lemon Curd Mix, there's no need to buy fresh lemons or bust out a zester—all you need are a few pantry staples to whip up ice cream from scratch! 
Ingredients
3 eggs
1⁄2 cup milk or cream, your choice
1 tbsp lemon or lime juice
2 tsp sugar
Sea salt, to taste
Preparation
In a small saucepan, whisk eggs until foamy. Add mix, milk or cream, lemon juice, sugar, and salt; whisk until well combined. Heat saucepan over low heat, stirring constantly, until thickened. 
Fill a large bowl with ice water and place saucepan directly into water to quickly cool curd. 
Transfer curd to a bowl or container. Cover; freeze for at least 6–8 hrs for soft serve, or overnight for harder ice cream. 
Nutritional Information
Per serving (½ cup): Calories 350, Fat 6 g (Saturated 2 g, Trans 0 g), Cholesterol 190 mg, Sodium 90 mg, Carbohydrate 64 g (Fibre 0 g, Sugars 51 g), Protein 8 g.