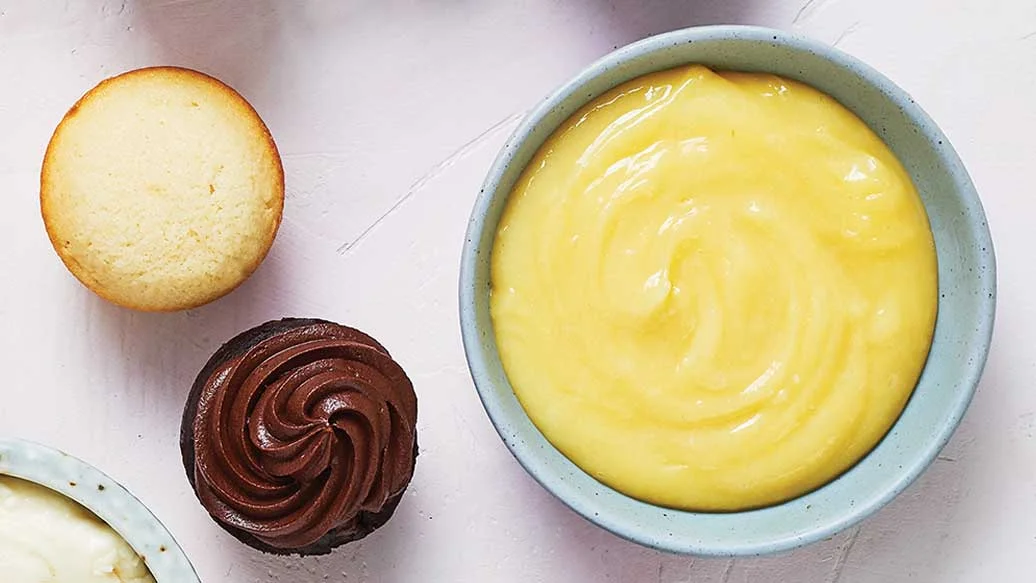 1 hr & 10 min (includes 1 hour chill time)
1 1/2 cups
$0.26/serving
Pucker up! A tangy, sweet, and creamy lemon pie filling, without the crust! Making lemon curd has never been easier­. Say goodbye to separating out the egg yolk and good riddance to a pesky double boiler! This lemon curd uses whole eggs and is made in the microwave. Spread over scones, drizzle over ice cream, or lick straight from the spoon!
Ingredients
3 eggs
1⁄2 cup water
1 tbsp butter, optional
Preparation
In a 4-Cup Prep Bowl, whisk eggs until foamy. Add mix and water; whisk until well combined.
Microwave, uncovered, on high for 2 min, until thickened, whisking halfway through and at the end. If the curd has not thickened after 2 min, cook for additional 30 sec intervals, whisking after each, until desired thickness is achieved.
Whisk in butter, if desired.
Cover; refrigerate for at least 1 hour, or until cooled.
Nutritional Information
Per serving (1 tbsp): Calories 35, Fat 0.5 g (Saturated 0.2 g, Trans 0 g), Cholesterol 25 mg, Sodium 10 mg, Carbohydrate 7 g (Fibre 0 g, Sugars 6 g), Protein 1 g.
Tips
Make Lemon Tarts! Fill prebaked, cooled tart shells with cooled prepared curd. There is enough filling to fill 12 tart shells or 24 mini tart shells.