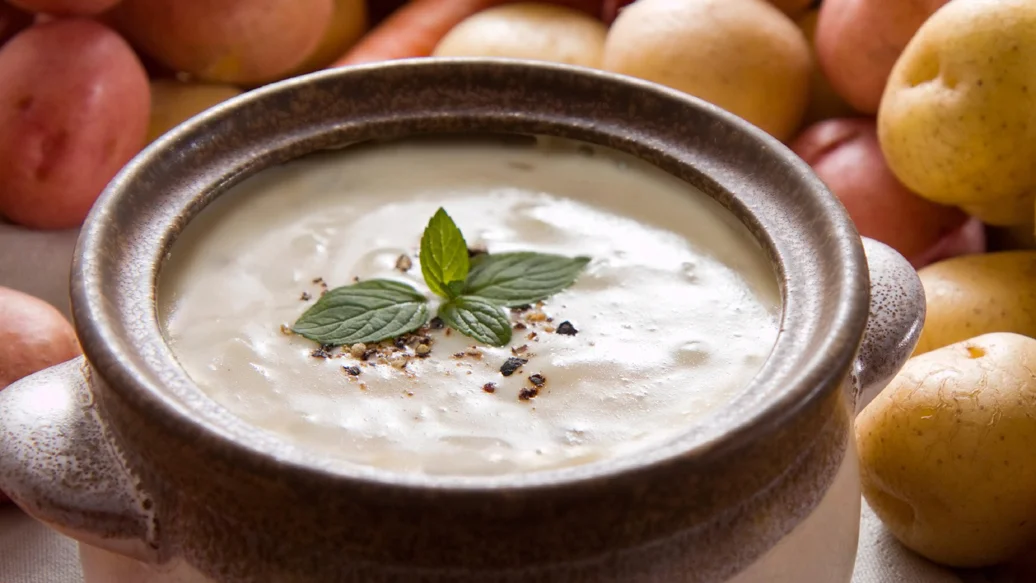 25 min
4 servings
$0.48/serving
Hearty and satisfying.
Ingredients
2 large potatoes, quartered
1 large onion, diced
1 tbsp butter
boiling water to cover potatoes
Sea Salt - Grinder, ground, to taste
Black Pepper - Grinder, ground, to taste
Preparation
Place potatoes, onion and butter in Multipurpose Pot. Cover with boiling water. Simmer potatoes until tender.
Puree potatoes, onions and cooking liquid in blender. Return to pot and add 3 Onion Dip Mix.
Thin soup to desired consistency with Broth or light cream. Season to taste with freshly ground Salt and Pepper.
Bring to a simmer, stirring frequently. Serve immediately.
Nutritional Information
Per serving (1 cup): Calories 180, Fat 3 g (Saturated 2 g, Trans 0.1 g), Cholesterol 10 mg, Sodium 50 mg, Carbohydrate 36 g (Fibre 4 g, Sugars 3 g), Protein 4 g.