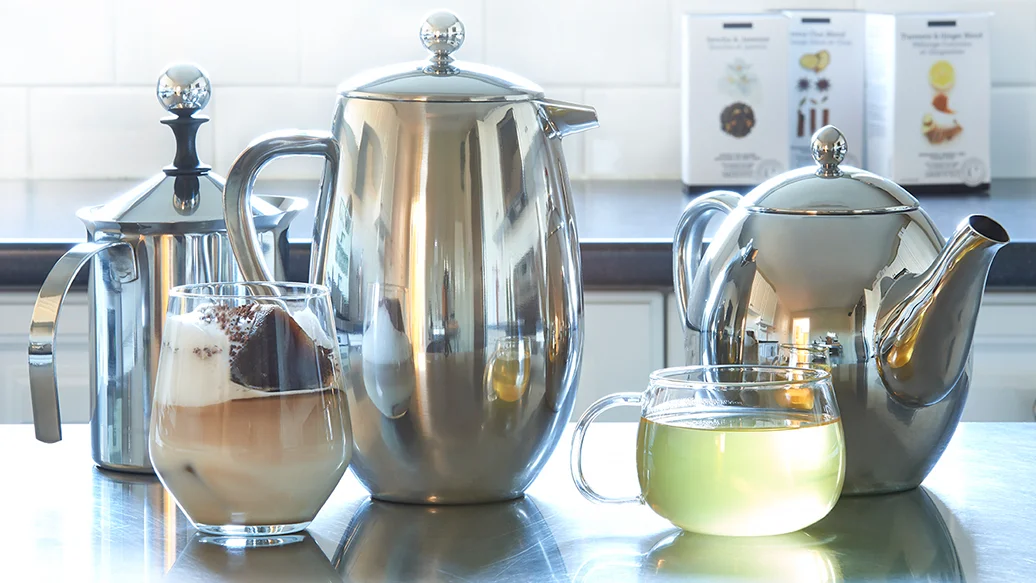 11 min
1 serving
$1.40/serving
When an iced coffee craving happens, you will be ready. Make coffee in a French Press and freeze into ice cubes in an Iceberg Mold for 4 hours.
Ingredients
1 cup unsweetened coconut milk
2 coffee ice cubes, made in the Iceberg Mold (large cubes)
Cocoa Crunch Whole Food Topper, to taste
Preparation
Heat milk in the microwave for 1 minute. Froth in a milk frother.
Place coffee ice cubes in a tall glass. Pour frothed milk on top.
Top with whole food sprinkle to taste and enjoy!
Nutritional Information
Per serving: Calories 160, Fat 16 g (Saturated 14 g, Trans 0 g), Cholesterol 0 mg, Sodium 45 mg, Carbohydrate 5 g (Fibre 0 g, Sugars 0 g), Protein 0 g.