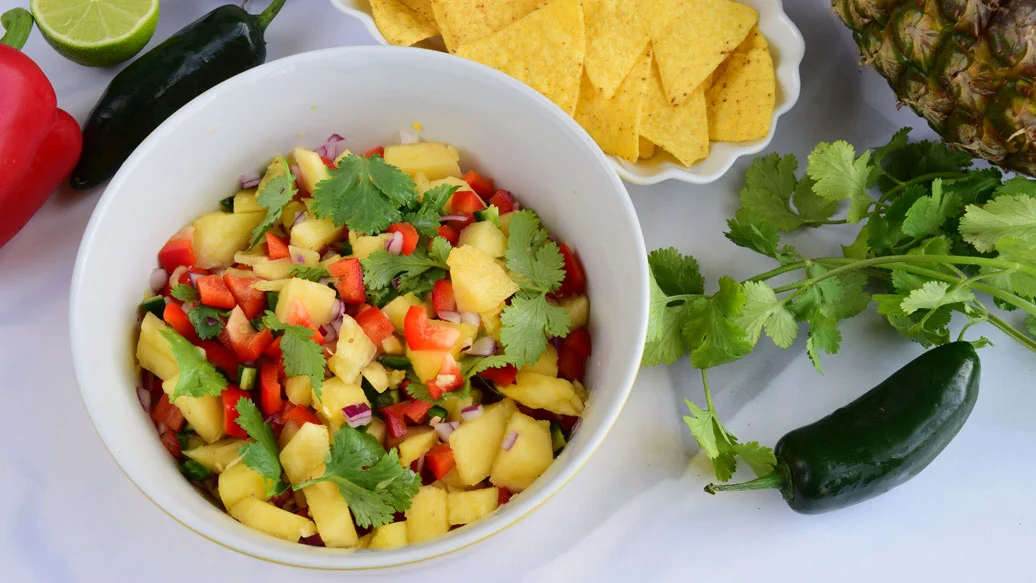 14 min
12 servings
$0.30/serving
Become a salsa snob this summer–grilled pineapple is sweet & smoky and perfect for the summer. Pineapple is packed with vitamin C and fibre. Serve alongside Chicken Adobo.
Ingredients
1⁄2 pineapple, peeled and cored, sliced into rings
vegetable oil, to taste
1 cup chopped red and green peppers
1⁄2 cup finely diced red onion
Preparation
Brush pineapple with vegetable oil. Sprinkle with Poco Picante Salsa Mix.
Grill pineapple until marks form on both sides, about 2 to 3 minutes per side. Coarsely chop.
Stir with chopped peppers and diced onions and serve.
Nutritional Information
Per serving: Calories 25, Fat 0 g (Saturated 0 g, Trans 0 g), Cholesterol 0 mg, Sodium 60 mg, Carbohydrate 6 g (Fibre 1 g, Sugars 4 g), Protein 0 g.