Green Tea and Cucumbers Mojito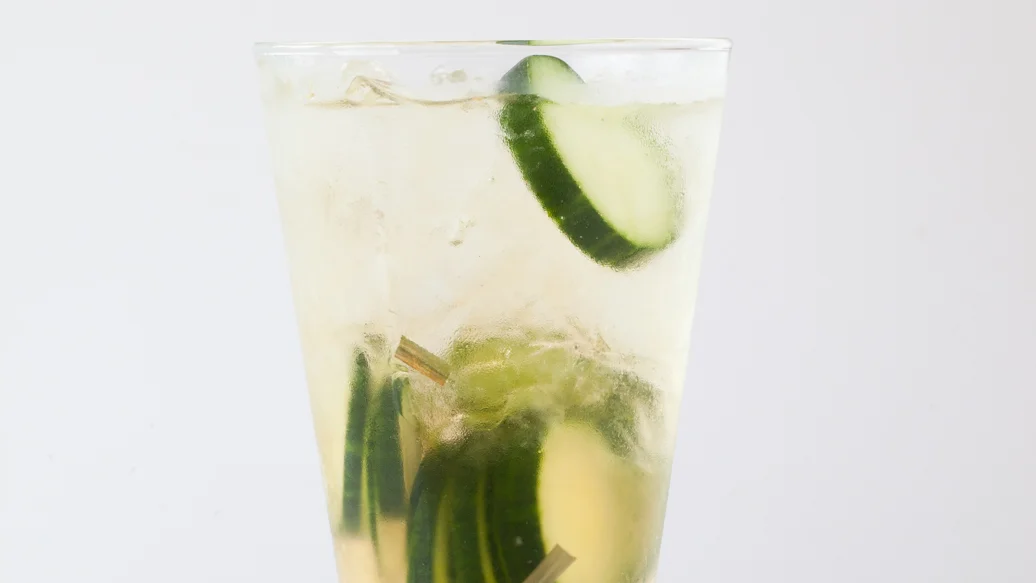 10 min
4 servings
$2.35/serving
Traditional mojitos are packed with sugar. Using flavourful Citron Tea Syrup boosts the taste without adding too much sugar.
Ingredients
1 cup club soda
2 tbsp Sencha & Jasmine Green Tea Blend
ice cubes
1⁄4 cup white rum
4 tsp Citron Simple Syrup
sliced cucumber, optional
Preparation
Gently stir soda water with Sencha & Jasmine Green Tea. Refrigerate and let steep, 6–8 minutes, then strain.
Fill glasses with ice cubes. Pour into each 1 tbsp rum and 1 tsp syrup. Stir to mix, then top each with tea-infused soda.
Garnish with cucumber slices, if you wish.
Nutritional Information
Per serving: Calories 60, Fat 0 g (Saturated 0 g, Trans 0 g), Cholesterol 0 mg, Sodium 1 mg, Carbohydrate 18 g (Fibre 0 g, Sugars 18 g), Protein 0 g.