Gluten-Free Rosemary Crackers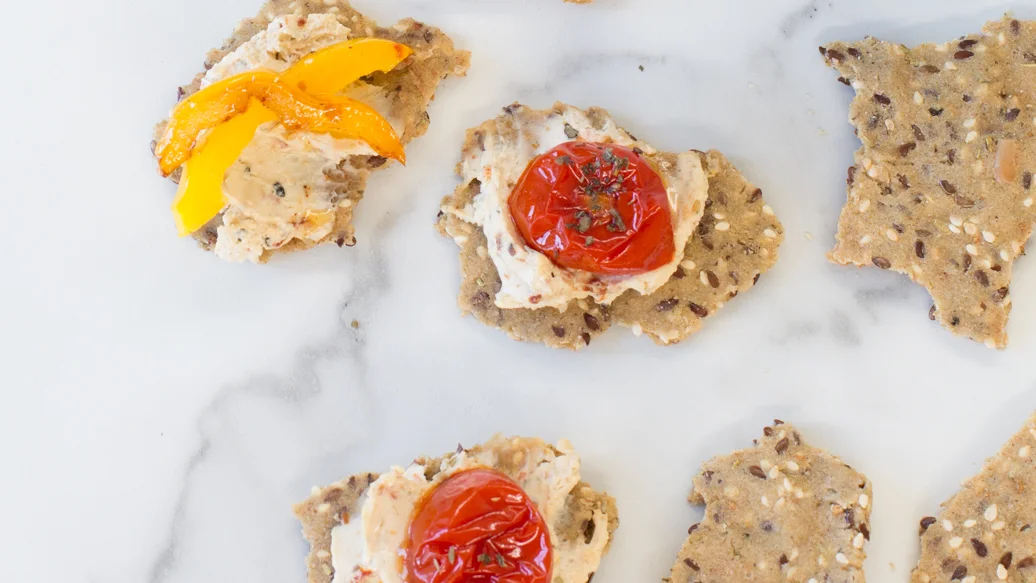 35 - 45 min
40 crackers
$0.30/serving
Try substituting sesame, sunflower, or chia seeds in place of the flax seeds…or a combo of all three!
Ingredients
1 1⁄4 cups gluten-free flour blend
1⁄4 cup flax seeds
1⁄4 cup roasted sesame or sunflower seeds
1⁄3 cup olive oil
3⁄4 cup warm water
Preparation
Preheat oven to 375° F (190° C).
In a medium bowl, combine the dry ingredients.
Add the oil and enough water for dough to form.
Press into a Sheet Pan, forming a thin, even layer.
Bake for 20–30 minutes, until golden brown.
When cool enough to touch, gently break into pieces. Crackers will crisp slightly as they cool and can also be re-crisped in the oven.
Nutritional Information
Per serving (2 crackers): Calories 80, Fat 5 g (Saturated 0.5 g, Trans 0 g), Cholesterol 0 mg, Sodium 115 mg, Carbohydrate 7 g (Fibre 1 g, Sugars 0 g), Protein 1 g.