Figs Poached in Mulled Wine with Crème Fraîche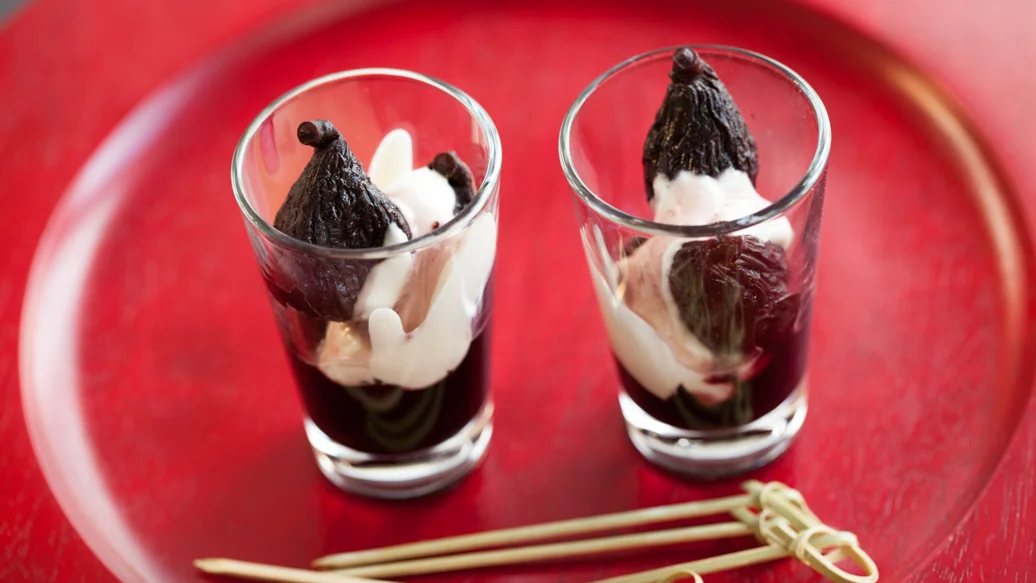 55 min
6 servings
$2.65/serving
The traditional name for this easy fruit dessert from the north of Spain is 'zurracapote.' Serve warm or cold, on its own, with vanilla ice cream or with Crème Fraîche. A perfect dessert for any time of year.
Ingredients
1 pkg (10 oz/244 ml) dried figs
3 cups red wine
1⁄3 cup honey or brown sugar
2 tbsp Mulling Spices
1 cup Crème Fraîche
Preparation
Combine first 4 ingredients in a Multipurpose Pot. Bring to a boil, reduce temperature and simmer for 35 minutes, or until figs are tender when gently pierced with a paring knife.
Using a slotted spoon, transfer figs to a bowl.
Strain Mulling Spices from liquid and simmer remaining liquid for 3–5 minutes, until syrupy.
Cool slightly before serving with a dollop of Crème Fraîche.
Nutritional Information
Per serving: Calories 290, Fat 6 g (Saturated 3.5 g, Trans 0 g), Cholesterol 20 mg, Sodium 15 mg, Carbohydrate 39 g (Fibre 3 g, Sugars 31 g), Protein 2 g.