Everything Bagel Spinach & Avocado Tarts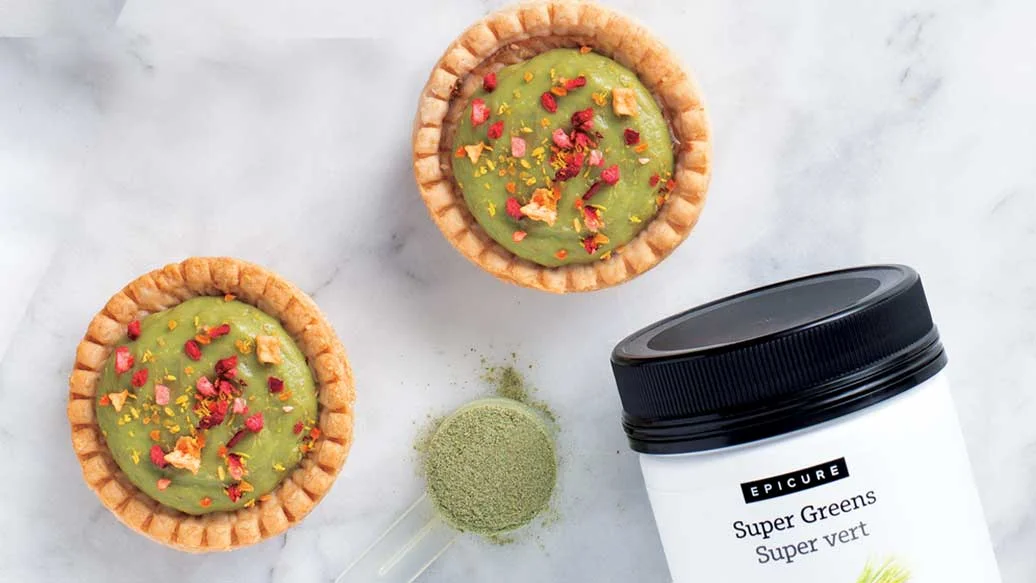 Ingredients
1 pkg (225 g) frozen mini tart shells, 18 pieces
2 large avocados
1 1⁄2 cups baby spinach
1 lime
1 Tbsp coconut oil, melted
1⁄2 tsp Sea Salt
Everything Bagel Whole Food Topper, to taste
Preparation
Preheat oven to 375° F. Place tart shells on a Sheet Pan. Bake for 10–12 min or until golden.
Meanwhile, cut avocados in half; discard pits. Scoop flesh into a food processor or high-speed blender. Add spinach. Cut lime in half; using the 2-in-1 Citrus Press, squeeze in juice from lime. Add booster, coconut oil, and salt; purée until smooth.
Remove tarts from foil cups. Let cool, then spoon in avocado filling. Generously shake on topper. Arrange on a platter and serve.
Nutritional Information
Per serving (Per Serving: ): Calories 160, Fat 10 g (Saturated 2 g, Trans 0 g), Cholesterol 0 mg, Sodium 190 mg, Carbohydrate 17 g (Fibre 2 g, Sugars 9 g), Protein 2 g.