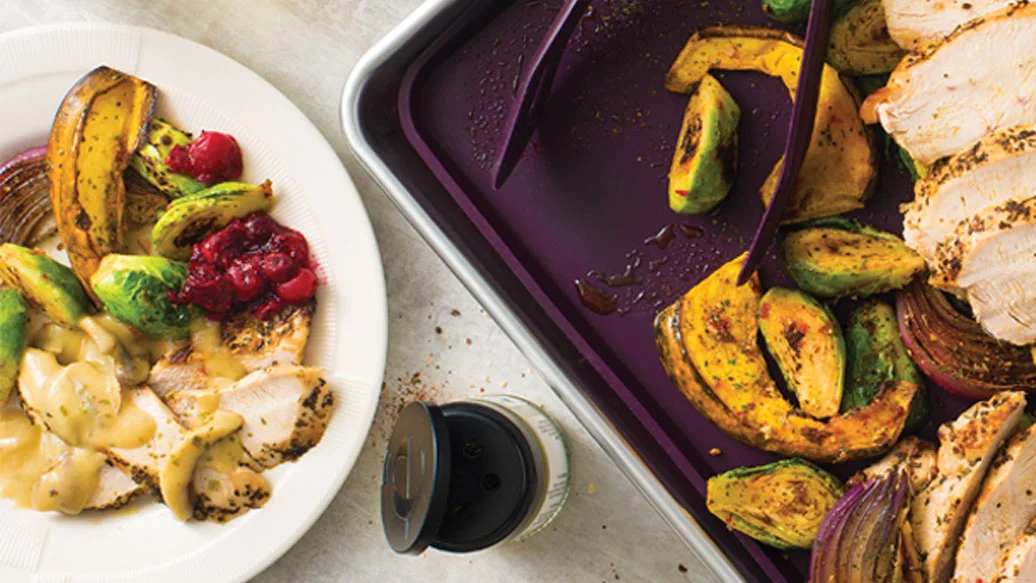 15 - 17 min
2.5 cups
$0.41/serving
Ingredients
1 tbsp butter or coconut oil
2 cups sliced mixed mushrooms
2 cups cold water
Preparation
In a large pan, melt butter over medium-high heat. Add mushrooms, salt, and pepper. Sauté, stirring often, until soft, 6–8 min.
Whisk gravy mix and water together; pour over mushrooms. Bring to a boil and stir constantly until thickened, about 2 min. Stir in topper blend and season to taste.
Nutritional Information
Per serving (1/4 cup): Calories 20, Fat 1 g (Saturated 0.5 g, Trans 0 g), Cholesterol 0 mg, Sodium 60 mg, Carbohydrate 2 g (Fibre 0 g, Sugars 0 g), Protein 1 g.
Tips
After mushrooms have cooked, deglaze pan with 3 Tbsp white wine or dry sherry before adding gravy mix and water.