Double Bergamot Homemade Ice Cream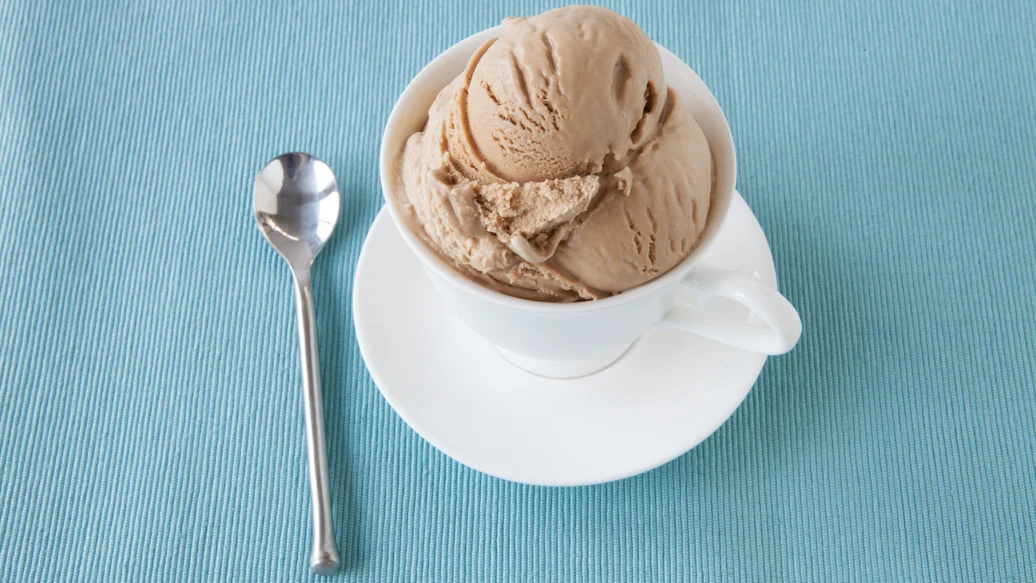 5 hrs
6 – 8 servings
$0.57/serving
You will require a homemade Ice cream maker for this recipe, but if you love ice cream as much as we do, it's so worth it!
Ingredients
1 1⁄2 cups low-fat milk
1 1⁄2 cups cream
2 tbsp double bergamot earl grey tea
5 egg yolks
1 tsp vanilla extract
1⁄2 cup sugar
Preparation
In a heavy-bottomed pot, warm the milk and cream over medium heat, stirring occasionally. Once the milk is steaming (but not boiling), remove pot from heat. Add tea, steep for 10 minutes, and strain.
In a medium bowl, whisk egg yolks, vanilla extract, and sugar together until the colour lightens. Add a little bit of the hot milk mixture to the eggs, then quickly whisk the egg mixture back into the hot milk mixture.
Whisking constantly, heat until the mixture thickens, so that it coats the back of a spoon. Cool to room temperature, and chill in the refrigerator at least 4 hours or overnight.
Spin mixtures in your ice cream maker according to manufacturer's instructions. Place the prepared ice cream in a sealed freezable container and freeze.
Nutritional Information
Per serving: Calories 140, Fat 8 g (Saturated 4.5 g, Trans 0 g), Cholesterol 135 mg, Sodium 45 mg, Carbohydrate 14 g (Fibre 0 g, Sugars 12 g), Protein 5 g.