Don't Be a Grinch Smoothie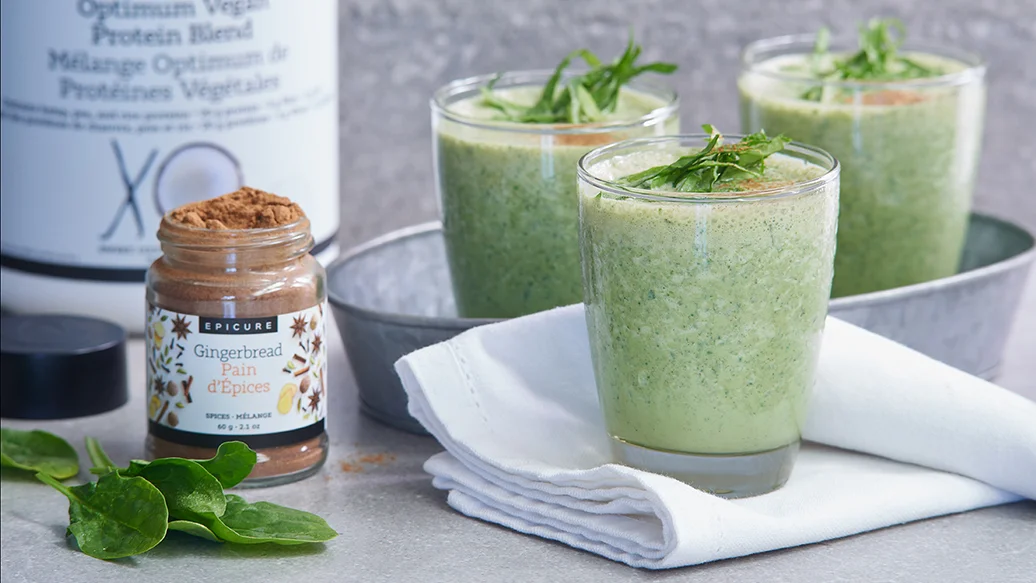 5 min
1 serving
$3.17/serving
Irresistible perfectly balanced smoothie—just blend and go!
Ingredients
1⁄2 cup baby spinach
1 tbsp molasses, your choice
1 cup sliced frozen bananas
1 cup almond milk
Preparation
In a blender, combine all ingredients. If you like it thicker, add ice cubes; for a thinner consistency, add water. Blend until smooth and pour into a tall glass or Shaker.
Nutritional Information
Per serving: Calories 340, Fat 5 g (Saturated 0 g, Trans 0 g), Cholesterol 0 mg, Sodium 280 mg, Carbohydrate 57 g (Fibre 8 g, Sugars 33 g), Protein 22 g.
Tips
Always have frozen bananas handy and ready to go. When they start to brown, peel and slice bananas, then toss in your freezer and enjoy in your smoothies.