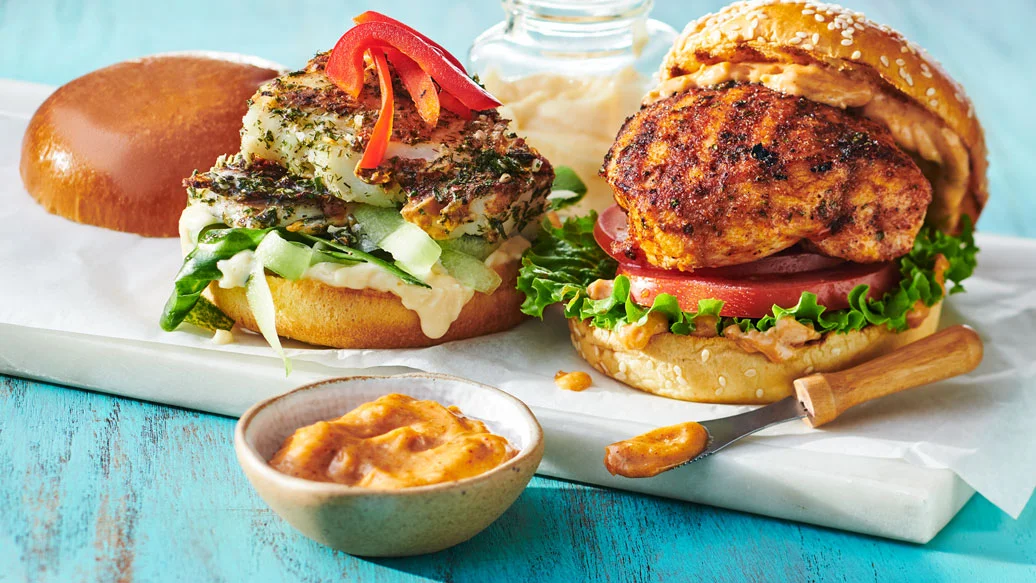 5 min
about 1 cup
$0.26/serving
A must-have for summer sandwiches, steaks, fish, kebabs, or anything hot-off-the-grill. Use Better Than Mayo—it's an egg-free mayo—as a base, then flavour with your favourite aioli mix. Meal prep for the week and refrigerate a big batch up to two weeks.
Ingredients
1⁄3 cup water
3⁄4 cup oil
1 tbsp white or apple cider vinegar
1 tsp lemon juice, optional
Preparation
ELECTRIC MIXER
In a bowl, combine mix with water. Mix on high until emulsified, 30–60 sec.
While mixing, slowly blend in oil. Reduce speed and add vinegar. Mix for 30 sec or until thick and creamy. Do not overmix. 
IMMERSION BLENDER
In a 2-cup measuring cup, combine mix with water. Slowly blend in oil, then vinegar, until thick and creamy. 
 After blending, stir in mix and lemon juice, if using.
Nutritional Information
Per serving (1 tbsp): Calories 100, Fat 10 g (Saturated 0.5 g, Trans 0 g), Cholesterol 0 mg, Sodium 70 mg, Carbohydrate 1 g (Fibre 0 g, Sugars 0 g), Protein 0.3 g.