Curried Butternut Squash and Apple Soup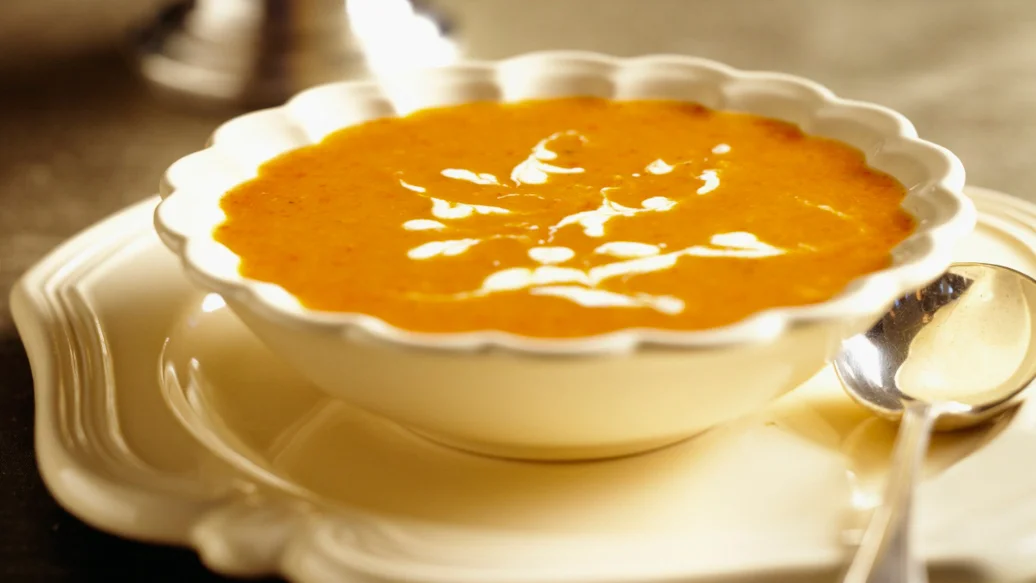 50 min
6 servings
$1.30/serving
Squash is packed with phytonutrients (carentoenoid) – an antioxidant important for anti-cancer properties. Squash is also an excellent source of Vitamins C and A, and rich in potassium, which helps lower blood pressure.
Ingredients
1⁄4 cup butter
2 cups finely diced onions
2 tsp Mango Curry Dip Mix
1 tsp ginger (ground)
2 lbs butternut squash, peeled, seeded and cut into chunks
2 apples, peeled, cored and diced
1 cup apple juice
Sea Salt, to taste
Black Pepper, to taste
Preparation
Melt butter in Multipurpose Pot. Add onions, Mango Curry and ginger. Cook, covered, over low heat until onion is tender, about 5 minutes.
Add Nourish Broth, squash and apples, and bring to a boil. Reduce heat and simmer, partially covered, for about 20–25 minutes, until squash and apples are tender.
Working in batches, purée solids in a blender or food processor.
Return purée to pot. Add apple juice and heat. Season with Salt and Pepper. Garnish with grated apple, if desired.
Nutritional Information
Per serving: Calories 230, Fat 9 g (Saturated 5 g, Trans 0.2 g), Cholesterol 20 mg, Sodium 160 mg, Carbohydrate 34 g (Fibre 7 g, Sugars 15 g), Protein 6 g.