Creamy Dill Pickle Popcorn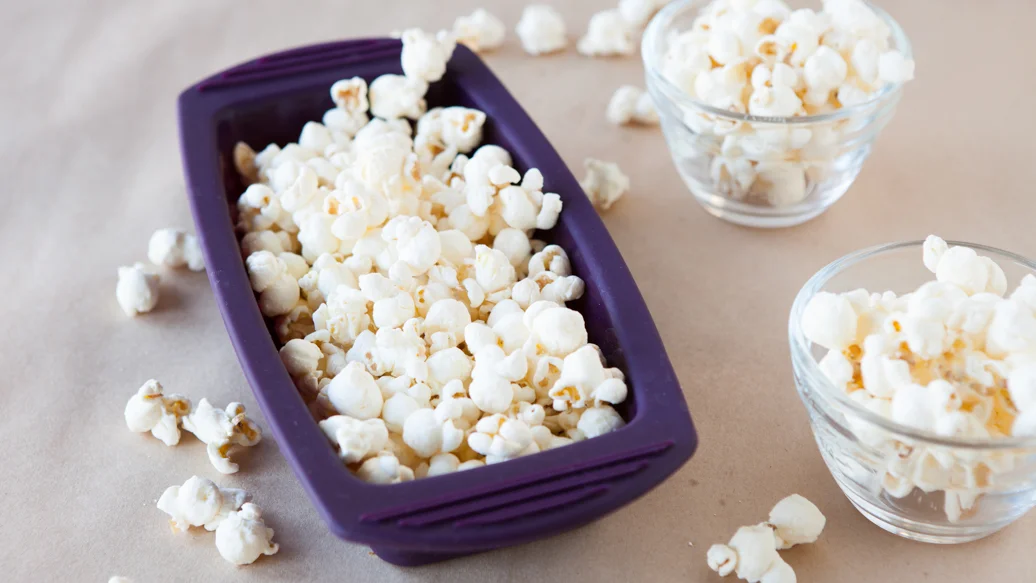 Microwave popcorn bags have added chemicals and can be packed with artery clogging saturated fats. Our Steamer makes it easy to know what's in your food.
Ingredients
2 tbsp popcorn kernels
1 tbsp Creamy Dill Popcorn Seasoning, to taste
2 tsp olive oil
Preparation
Place popcorn in a Rectangular Steamer, cover with lid, and microwave on high for 2–3 minutes.
Drizzle olive oil over popped popcorn. Season with seasoning.
Nutritional Information
Per serving (1 cup): Calories 30, Fat 0.4 g (Saturated 0.1 g, Trans 0 g), Cholesterol 0 mg, Sodium 1 mg, Carbohydrate 6 g (Fibre 1 g, Sugars 0 g), Protein 1 g.
Tips
Try popcorn in a salad! For a gluten-free Caesar salad, replace croutons with Popcorn