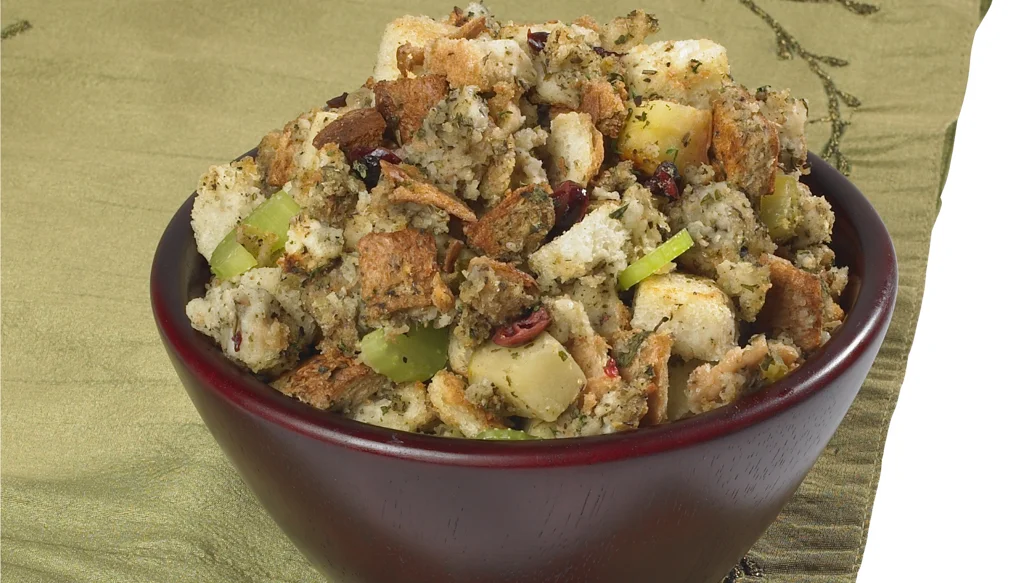 20 min
for a 12 lb (6 kg) turkey
$1.40/serving
Ingredients
1 cup butter
1 cup diced onion
1 cup diced celery
1 cup cranberries
1 cup diced apples
1 cup chopped walnuts
1 tbsp Holiday Seasoning
7 cups soft breadcrumbs
Sea Salt, to taste
Black Pepper, to taste
Preparation
Melt butter in a large frying pan. Add onions and celery and cook until tender. Add cranberries, apple, walnuts and Seasoning.
Add Nourish Broth, bring to a quick boil, then remove from heat.
Add bouillon mixture to breadcrumbs. Season to taste and toss gently to combine.
Nutritional Information
Per serving: Calories 240, Fat 12 g (Saturated 5 g, Trans 0.5 g), Cholesterol 20 mg, Sodium 250 mg, Carbohydrate 31 g (Fibre 4 g, Sugars 14 g), Protein 3 g.