Classic Waffles for Valentine's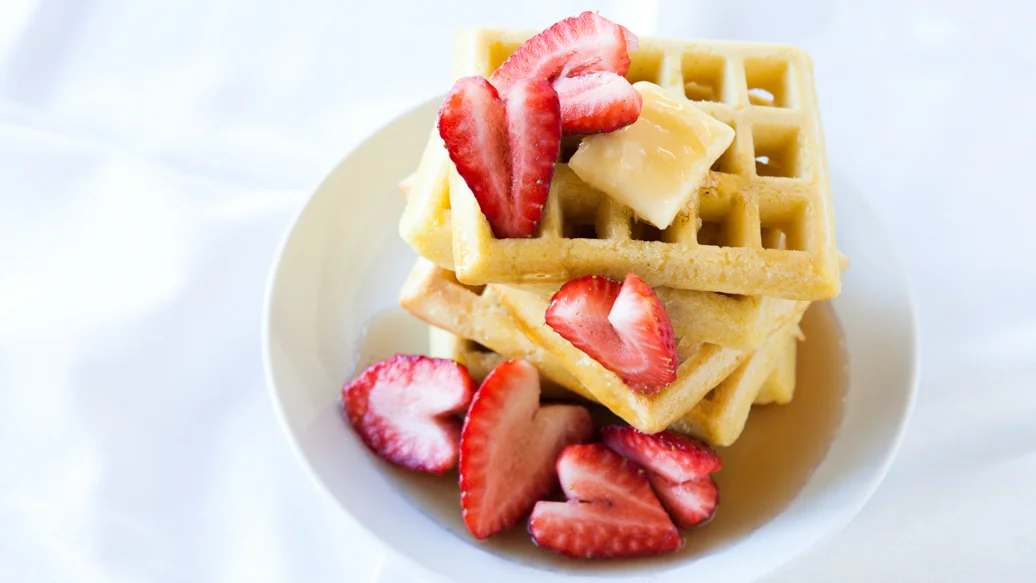 17 min
12 waffles
$0.25/serving
Ingredients
2 cups all-purpose flour
3 tbsp sugar
2 tsp baking powder
1 tsp baking soda
1⁄4 tsp salt
2 eggs
1 1⁄2 cups milk
1 tsp vanilla extract
1⁄4 cup vegetable oil, plus extra for brushing
Preparation
Preheat oven to 425° F (220° C).
In a medium bowl, combine dry ingredients.
In a separate bowl, using a Piano Wire Whisk, whisk eggs, milk, vanilla extract, and oil.
Slowly whisk wet ingredients into dry, until just combined.
Place Waffle Mold on a Sheet Pan. Using a basting brush, lightly brush Waffle Mold with oil.
Pour approximately 1⁄4 cup batter into each mold, filling all corners.
Bake 12–15 minutes, or until golden.
When cool to the touch, flip Waffle Mold over a platter, and gently remove waffles. Repeat with remaining batter. Serve immediately, or keep warm in a low oven until ready to serve.
Nutritional Information
Per serving: Calories 160, Fat 6 g (Saturated 0.5 g, Trans 0 g), Cholesterol 40 mg, Sodium 230 mg, Carbohydrate 21 g (Fibre 1 g, Sugars 4 g), Protein 5 g.