Chocolate Shortbread Ice Cream Sandwiches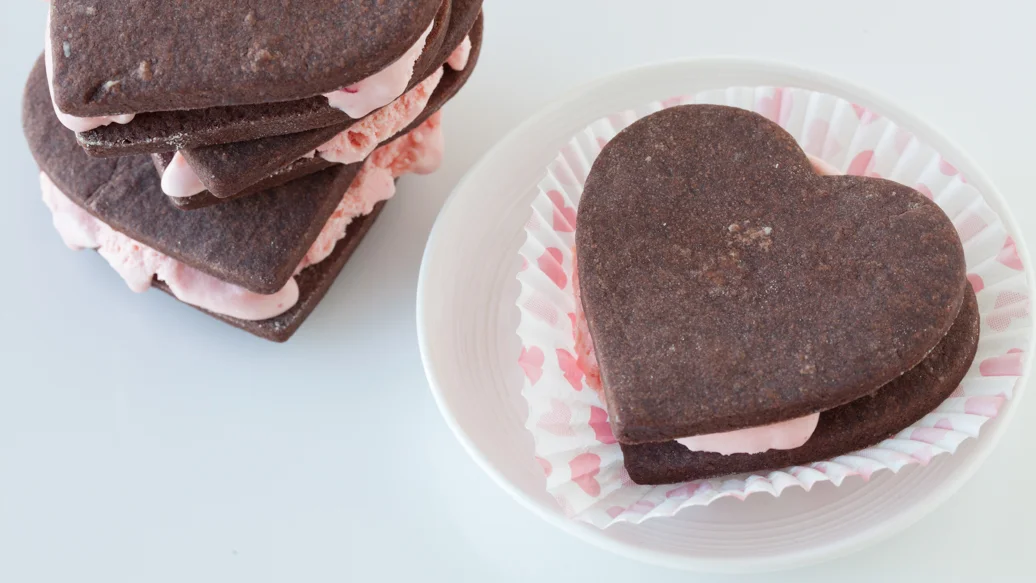 25 min
36 cookies
$0.20/serving
Ingredients
1 cup cold unsalted butter, cubed
1 1⁄2 cups all-purpose flour
1 cup icing sugar
1⁄3 cup cocoa powder, plus extra for dusting
1 tsp vanilla extract
2 - 3 tbsp cold water, or less as needed
ice cream
Preparation
In mixer or food processor, combine all ingredients, except water and ice cream, to form a fine cornmeal texture.
Slowly add water, pulsing, until dough begins to form. Remove from food processor. Gather into a ball, and roll out until flat. Wrap and chill for 15 minutes.
Preheat oven to 375° F (190° C).
On a lightly floured surface, roll out dough to desired thickness, and cut into shapes.
Place on a Sheet Pan lined with a Sheet Pan Liner, and bake 8–10 minutes.
Once cool, make your ice cream sandwiches with your favorite ice cream flavor.
Nutritional Information
Per serving: Calories 80, Fat 5 g (Saturated 3.5 g, Trans 0.2 g), Cholesterol 15 mg, Sodium 2 mg, Carbohydrate 8 g (Fibre 0 g, Sugars 3 g), Protein 0 g.