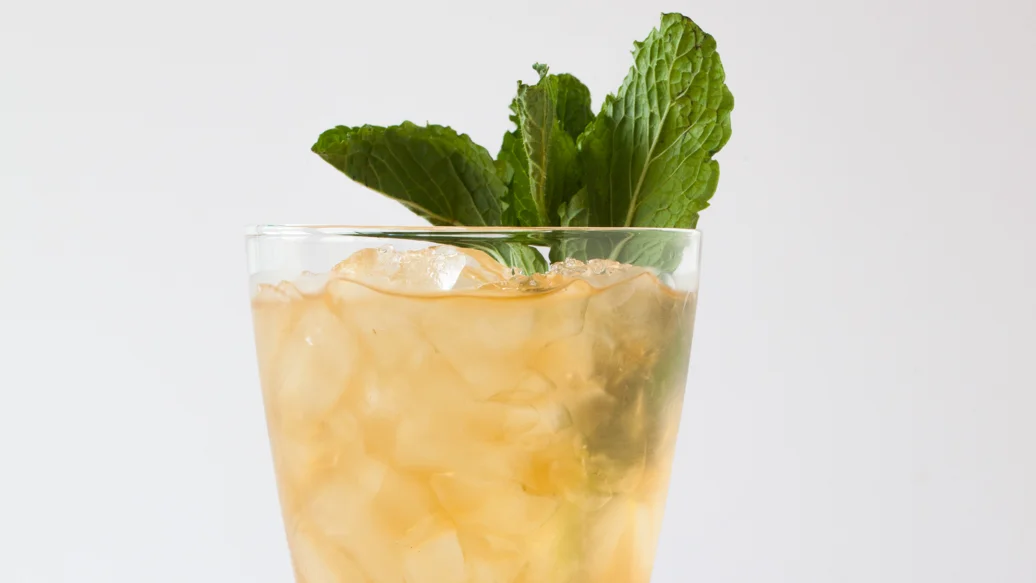 8 min
4 servings
$1.25/serving
A grown-up iced tea with a splash of bourbon to round it out. Less boozy than a traditional julep, but all the flavour with a herbal hit of mint and flowery chamomile.
Ingredients
1 cup prepared chamomile mint tea
crushed ice
1 cup bourbon
fresh mint sprigs, optional
Preparation
Stir tea with honey.
Fill 4 small glasses with crushed ice. Pour 2 tbsp bourbon into each glass. Top with sweetened tea.
Garnish with mint sprigs, if you wish.
Nutritional Information
Per serving: Calories 70, Fat 0 g (Saturated 0 g, Trans 0 g), Cholesterol 0 mg, Sodium 0 mg, Carbohydrate 0 g (Fibre 0 g, Sugars 0 g), Protein 0 g.