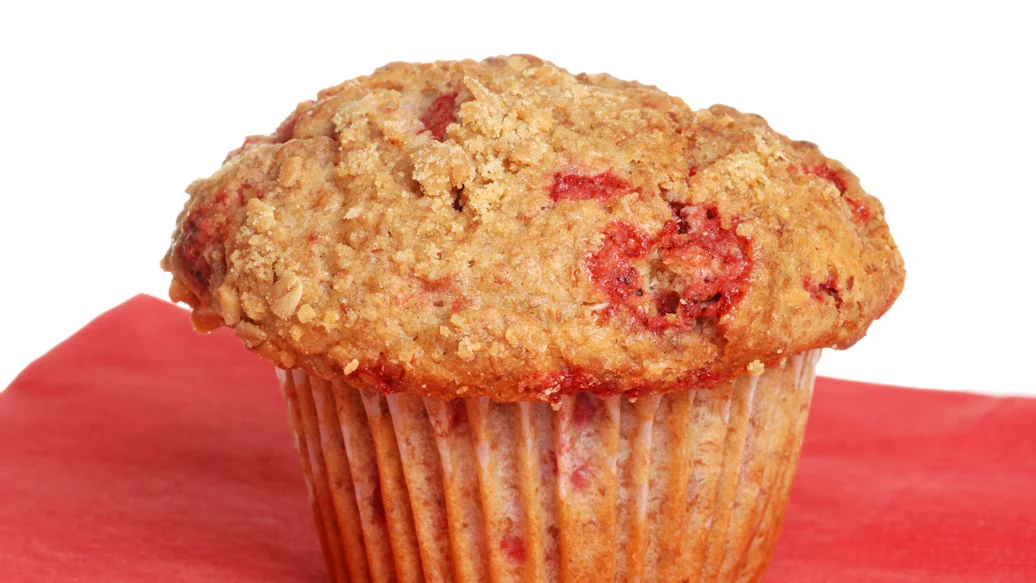 30 - 35 min
12 muffins or 4 mini-loaves
$0.35/serving
A delicious on-the-go snack!
Ingredients
1 cup low-fat milk
1 large egg
1 tsp vanilla extract
4 tsp vegetable oil
1 cup whole-wheat flour
1 cup quick oats
1⁄4 cup wheat germ
1⁄4 cup sugar
2 tsp baking powder
1⁄4 tsp Sea Salt
1 cup fresh or frozen berries
Preparation
Preheat oven to 400° F (205° C). Lightly grease Muffin Maker or Mini Loaf Pans.
Whisk together milk, egg, vanilla extract and oil in a small mixing bowl.
In a second bowl, whisk flour, oats, wheat germ, sugar, baking powder, Cinnamon and salt. Add berries and toss to coat with flour mixture.
Pour wet ingredients into centre of dry ingredients. Mix with swift strokes using a wooden spoon until just combined. Batter will be slightly lumpy.
Spoon into prepared muffin pan.
Bake for 20–25 minutes, or until golden. Cool on cooling rack.
Nutritional Information
Per serving (1 muffin): Calories 110, Fat 3 g (Saturated 0.5 g, Trans 0 g), Cholesterol 20 mg, Sodium 105 mg, Carbohydrate 18 g (Fibre 2 g, Sugars 4 g), Protein 4 g.