Baked Zucchini with Cheese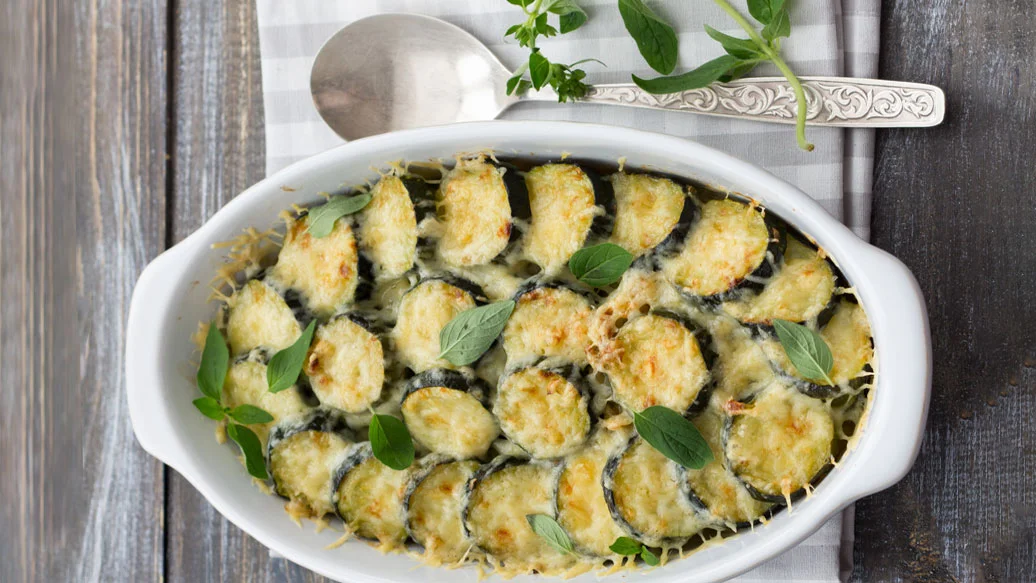 15 min
4 servings
$1.95/serving
Ingredients
4 small zucchinis, sliced in 1/2" thick rounds
Black Pepper, to taste
1 cup grated Parmesan cheese
2 eggs, whisked until frothy
Preparation
Preheat oven to 350° F (175° C).
Spray frying pan with olive oil.
Sauté zucchini rounds until lightly browned on both sides. Drain on paper towel.
Arrange zucchini in lightly sprayed baking dish.
Add seasoning, black pepper and Parmesan cheese to the whisked eggs.
Pour over zucchini. Bake for 15 minutes, or until crust turns golden brown. Serve hot.
Nutritional Information
Per serving: Calories 150, Fat 10 g (Saturated 4.5 g, Trans 0 g), Cholesterol 140 mg, Sodium 360 mg, Carbohydrate 2 g (Fibre 0 g, Sugars 0 g), Protein 12 g.