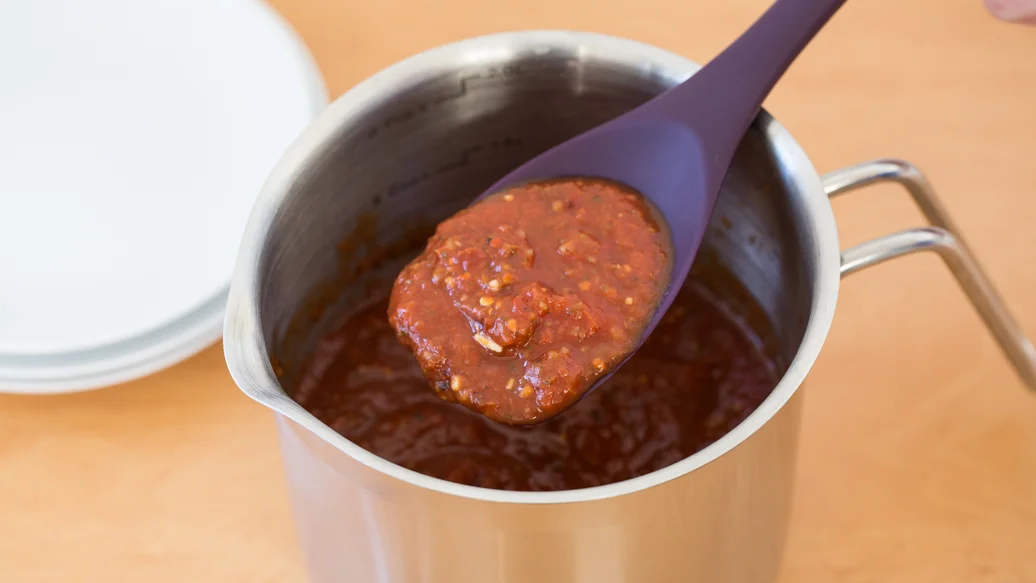 20 min
6 cups of sauce
$1.03/serving
A lively spice mix inspired by Italy's mid-south to add a fiery kick to pasta sauces, dips, soups, and roasted meats. This low-fat and low-sodium sauce is so easy to make, you will want to reach for salty, jarred sauces again! 
Ingredients
1 can (28 oz /796 ml) diced tomatoes
1 can (28 oz /796 ml) crushed tomatoes
Preparation
In a Multipurpose Pot, stir together all ingredients. Simmer for 15 - 20 minutes.
Serve over hot pasta with grated parmesan cheese.
Nutritional Information
Per serving (1 cup): Calories 70, Fat 0.1 g (Saturated 0 g, Trans 0 g), Cholesterol 0 mg, Sodium 65 mg, Carbohydrate 16 g (Fibre 5 g, Sugars 9 g), Protein 3 g.