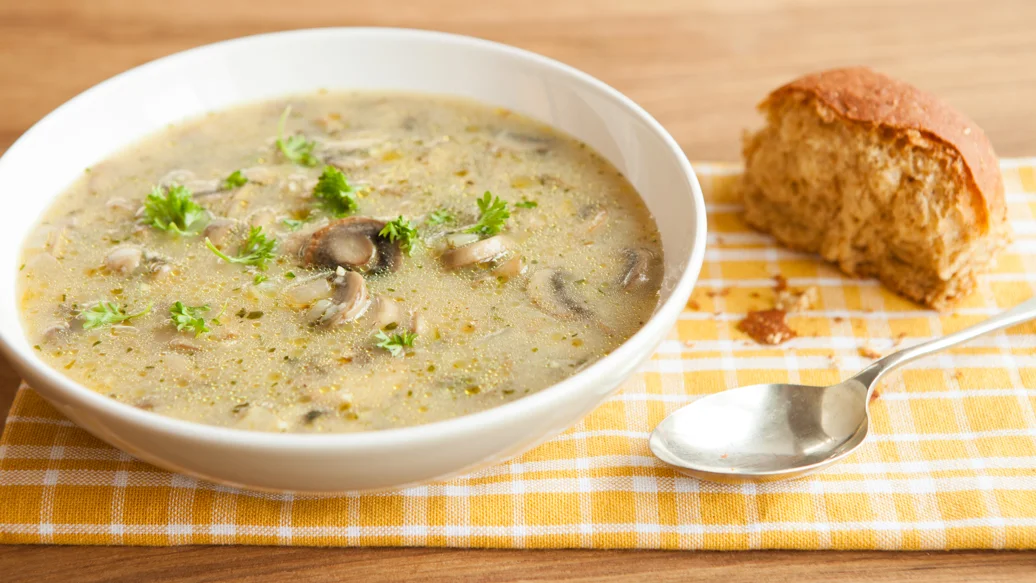 1 hr
4 servings
$1.00/serving
Ingredients
1 tbsp butter
1 medium onion, diced
1 lb (450 g) fresh mushrooms, sliced
1⁄2 cup pearl barley
6 tbsp skim milk
1 tbsp all-purpose flour
Preparation
Melt butter in Multipurpose Pot. Add onions and mushroom and sauté 3–4 minutes. Add Nourish Broth, barley, Salt, Pepper and Herb & Garlic Dip Mix. Bring to a boil, reduce to low and simmer 30 minutes.
Combine milk and flour until well blended. Stir into soup and simmer 15 minutes, until slightly thickened.
Nutritional Information
Per serving: Calories 180, Fat 5 g (Saturated 2.5 g, Trans 0.11 g), Cholesterol 120 mg, Sodium 25 mg, Carbohydrate 3 g (Fiber 5 g, Sugars 10 g), Protein 0 g.