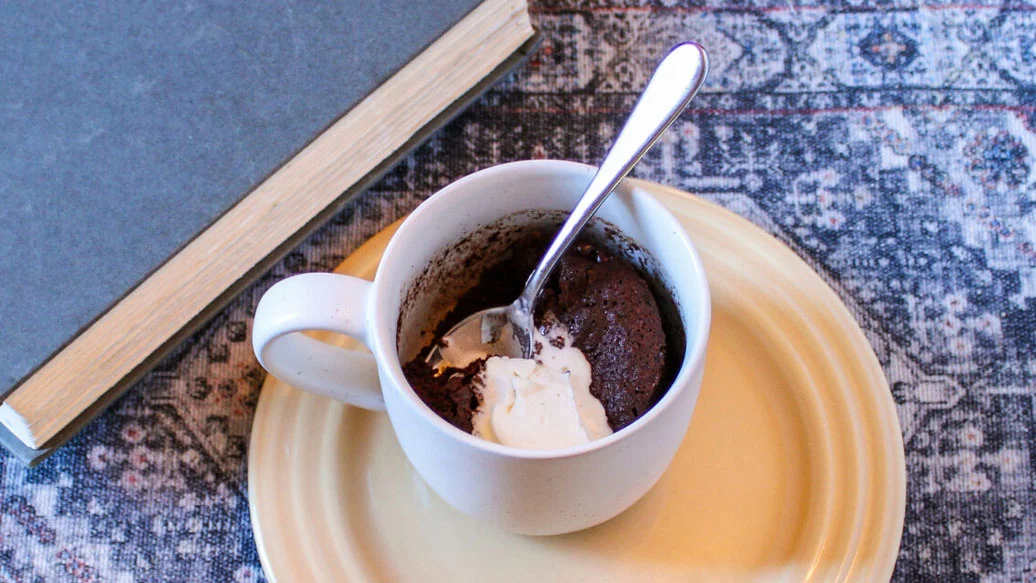 5 min
1 serving
$3.23/serving
A personal mug cake, made just for you! Satisfy those sweet cravings with a single-serving slice of chocolaty heaven, straight from your microwave. You won't believe it but it's gluten free, too. Each package of Chocolate Mud Pie Mix whips up not one, but two tempting mug cakes. 
Ingredients
1⁄2 pkg Chocolate Mud Pie Mix
1⁄4 cup almond flour
1⁄4 tsp baking powder
1 egg
1 tbsp oil
1 tsp vanilla extract
1 tbsp chocolate chips, optional
Preparation
In a microwavable mug, combine mix, flour, and baking powder. Whisk in egg, oil, and vanilla. Top with chocolate chips, if using.  
Microwave on high, uncovered, for 1–1 1⁄2 min, or until cake is set in the center. 
Nutritional Information
Per serving: Calories 530, Fat 33 g (Saturated 4.5 g, Trans 0 g), Cholesterol 185 mg, Sodium 310 mg, Carbohydrate 41 g (Fiber 11 g, Sugars 32 g), Protein 14 g.
Tips
Microwave wattages can vary. Check to see if the cake is set after at 1 minute, then add 30 seconds if needed.