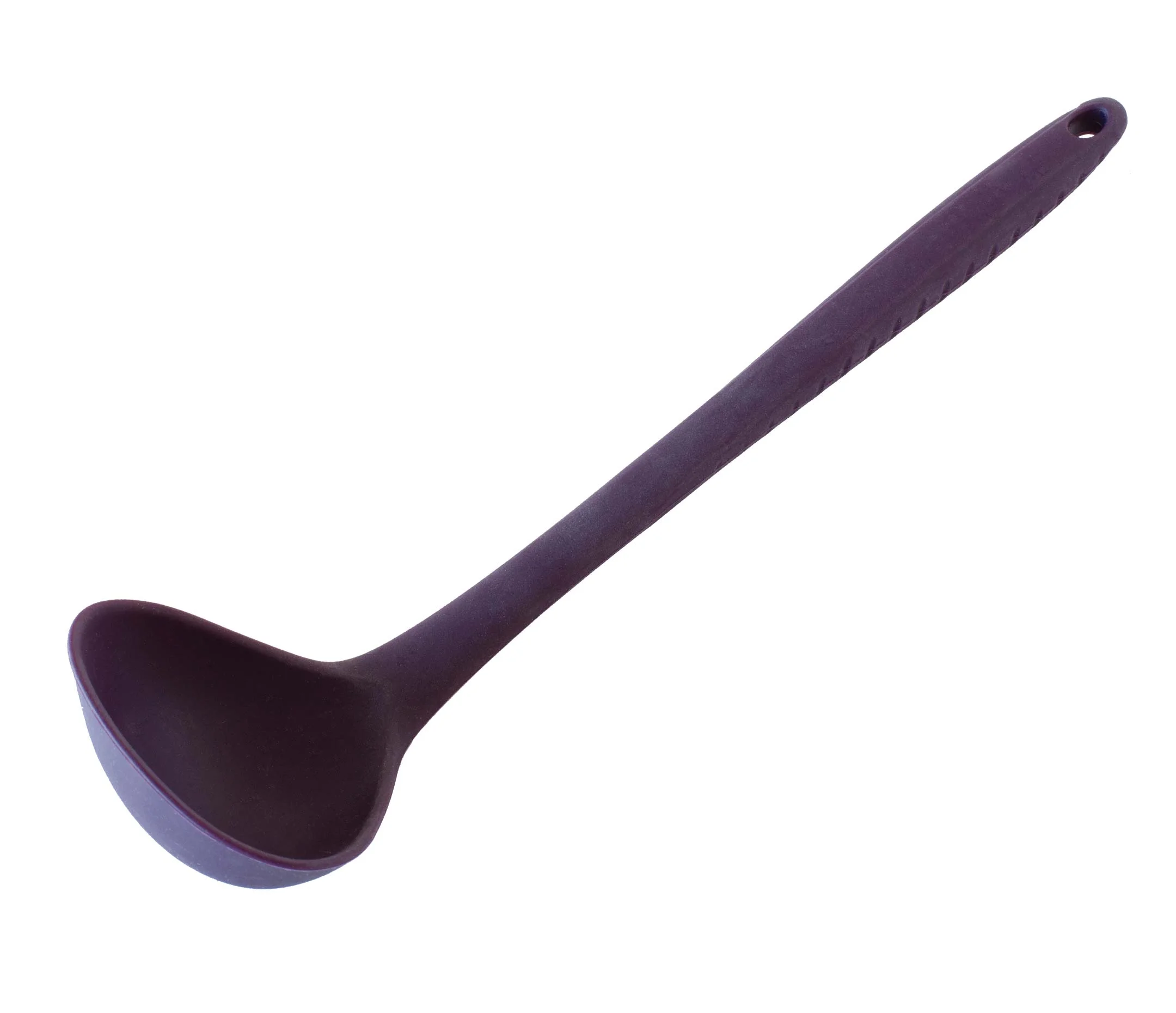 Scoop it up! This ladle is perfect for scooping up servings of soups, stews, and curries—it measures exactly one cup. Built around a durable steel core, it's made to last.  
30.5 cm (12")
ABOUT 
Made of BPA-free silicone. 
Heat resistant up to 425°F. 
Non-stick, stain, and odour resistant.  
Slip-resistant grip. 
Steel core for enhanced stability and balance. 
Seamless one-piece design. 
Easy to clean: Dishwasher-safe.