Low-fat Brownies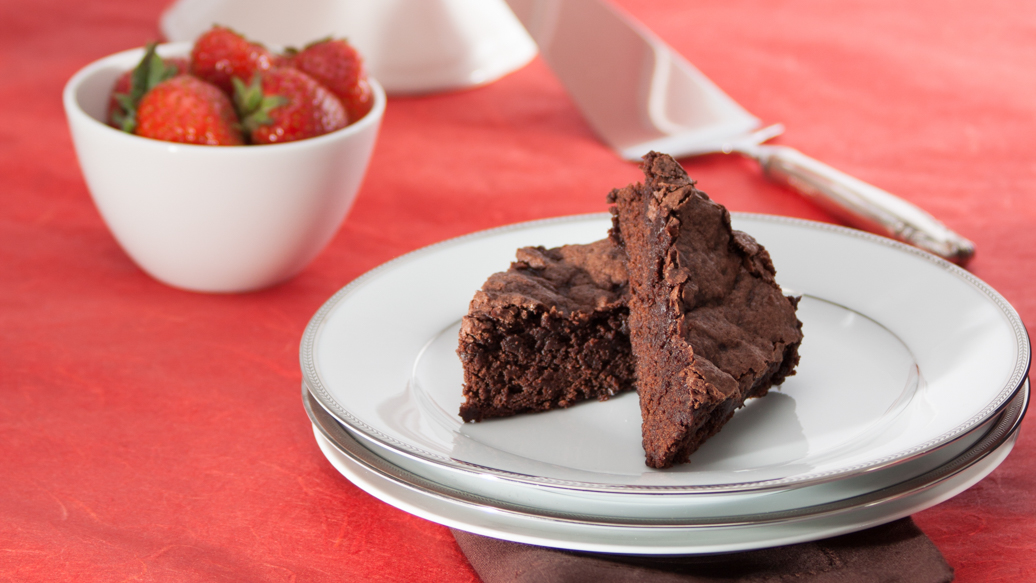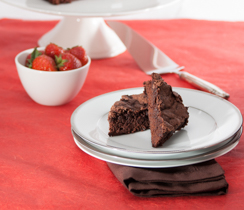 1/2 C (125 ml) Pure Cocoa
1 C (250 ml) all-purpose flour
1 tsp (5 ml) Baking Powder
1/2 tsp (2.5 ml) salt
1 1/2 C (375 ml) sugar
2 Tbsp (30 ml) unsalted butter,

melted

2 egg whites
1/2 C (125 ml) applesauce
1 tsp (5 ml)
Preheat oven to 350° F (175° C).
Lightly spray an 8" x 8" (20 cm x 20 cm) pan with vegetable oil.
Sift Pure Cocoa, flour, Baking Powder and salt into a medium mixing bowl.
In large bowl, whisk together sugar, butter, egg whites, applesauce and (p.3605).
Stir flour mixture into wet ingredients until just combined.
Pour into prepared pan and bake 35–40 minutes (for chewy brownies, do not overbake). Cool in pan and cut into squares.
Tip: Using a stainless steel strainer or dredger, sift icing sugar or Epicure Pure Cocoa overtop for a decorative touch.
| | |
| --- | --- |
| Nutritional Serving Size | Per serving |
| Calories | 140 |
| Fat | 2.5 g |
| Saturated Fat | 1.5 g |
| Transfat | 0 g |
| Cholsterol | 5 mg |
| Sodium | 105 mg |
| Carbohydrates | 29 g |
| Fibre | 2 g |
| Sugar | 21 g |
| Protein | 2 g |