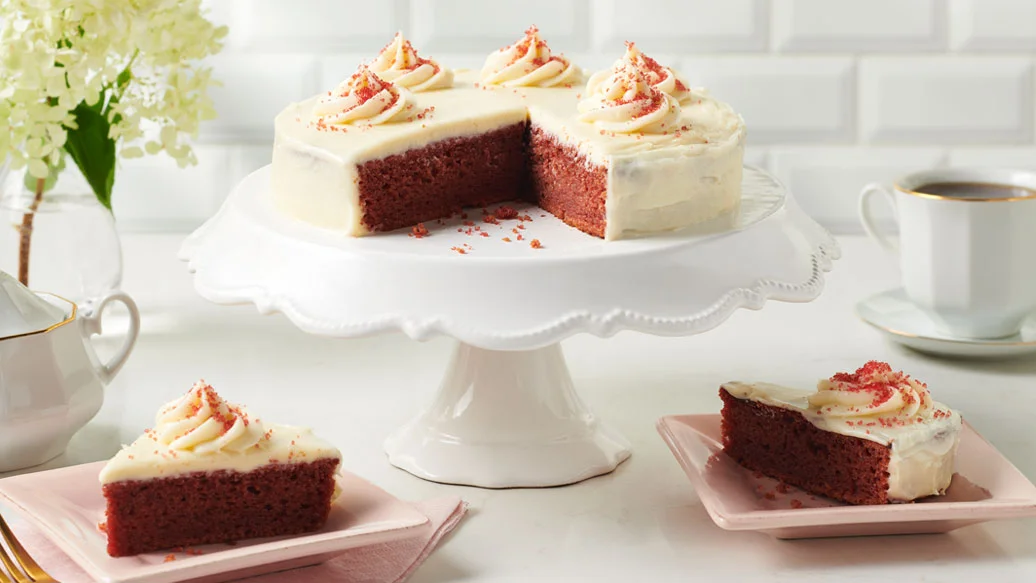 20 min
12 servings
$0.48/serving
Ingredients
2 eggs
3⁄4 cup milk, your choice
1⁄3 cup oil + more for brushing
2 tsp apple cider vinegar
2 tsp vanilla extract
Toppings (optional): cream cheese icing (see Tip below)
Preparation
In a large bowl, whisk cupcake mix with eggs, milk, oil, apple cider vinegar, and vanilla until well combined.
Scrape batter into lightly oiled 8" round silicone cake pan.   
Microwave uncovered on high 7 min. Rest in pan for 6 min; invert onto wire rack to cool. Or, bake in preheated 350° F oven for 30–35 min, or until a toothpick inserted in centre of cake comes out clean. Cool 10 min before unmolding.
Nutritional Information
Per serving: Calories 150, Fat 8 g (Saturated 1 g, Trans 0 g), Cholesterol 30 mg, Sodium 160 mg, Carbohydrate 19 g (Fiber 0 g, Sugars 9 g), Protein 2 g.
Tips
Prep icing ahead. Use an electric mixer to beat 1⁄2 cup light cream cheese with 2 tbsp butter until smooth. Beat in 1⁄4 tsp vanilla and 1⁄2 cup icing sugar, one spoonful at a time, until smooth. Spread icing on cake. Cover and refrigerate up to 5 days.
Microwaved cake is best eaten the same day it's made. If baked in the oven, wrap cake well and store in a cool place up to 2 days.