Extraordinary Cheese Dip™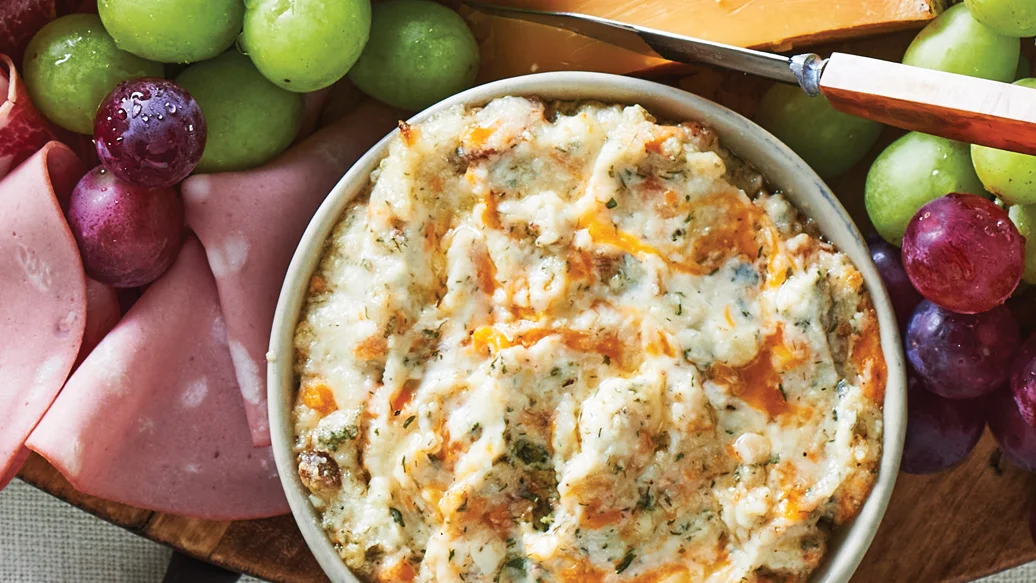 20 min
3 cups
$0.30/serving
This is one of Epicure's most requested recipes, featuring CCB, Lemon Dilly, and 3 Onion. It's a surefire crowd pleaser that can be made in under 10 minutes using the microwave (see Tip below)!
Ingredients
1 brick (8oz/226 g) cream cheese, softened
1 cup grated mixed cheese
1 cup light mayonnaise
All these are available in the Extraordinary Trio
Preparation
Preheat oven to 350° F.
Combine cream cheese, cheddar cheese, mayonnaise, CCB Dip Mix, Lemon Dilly Dip Mix, and 3 Onion Dip Mix until well blended and spoon into a heat-proof serving dish.
Bake, uncovered, 15 min, or until heated through and bubbling.
Serve with veggies and crackers.
Nutritional Information
Per serving (2 tbsp): Calories 90, Fat 8 g (Saturated 3.5 g, Trans 0 g), Cholesterol 20 mg, Sodium 135 mg, Carbohydrate 2 g (Fiber 0 g, Sugars 1 g), Protein 2 g.
Tips
Slash cooking time by using the microwave! Cover and microwave on medium-high, at 2 min intervals, stirring in between, until hot and bubbly.