Everything Bagel Crackers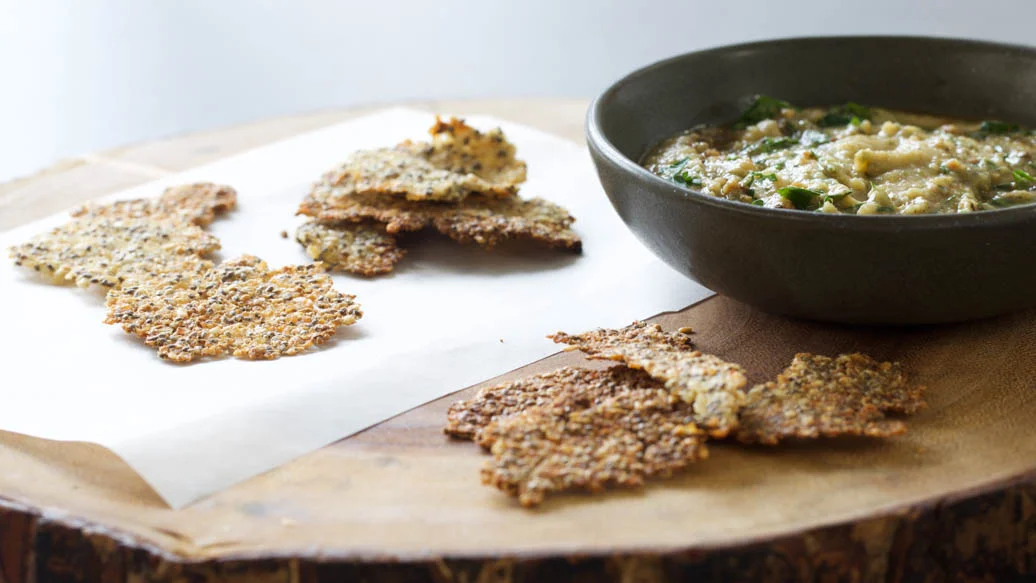 35 min
24 crackers
$0.08/serving
Light and crispy gluten-free crackers. Scoop hummus and salsa or enjoy with a cheese plate.
Ingredients
1⁄2 cup cooked brown rice
1⁄2 cup cooked quinoa
1⁄4 tsp Sea Salt
Preparation
Preheat oven to 375° F (190° C).
Blend ingredients in a food processor until dough is formed.
Place on a Sheet Pan.
Cover dough with a large piece of plastic wrap or parchment paper. This will keep the dough from sticking to the rolling pin as you roll it. Roll into as thin and even a layer as possible.
Remove plastic wrap or parchment and bake for 10 minutes.
Flip the dough over and bake for another 15 minutes, or until golden brown and crispy.
Remove from oven and break into cracker pieces.
Nutritional Information
Per serving (4 crackers): Calories 70, Fat 2 g (Saturated 0 g, Trans 0 g), Cholesterol 0 mg, Sodium 170 mg, Carbohydrate 11 g (Fiber 2 g, Sugars 0 g), Protein 2 g.