Chocolate Mud Pie No-Bake Cheesecake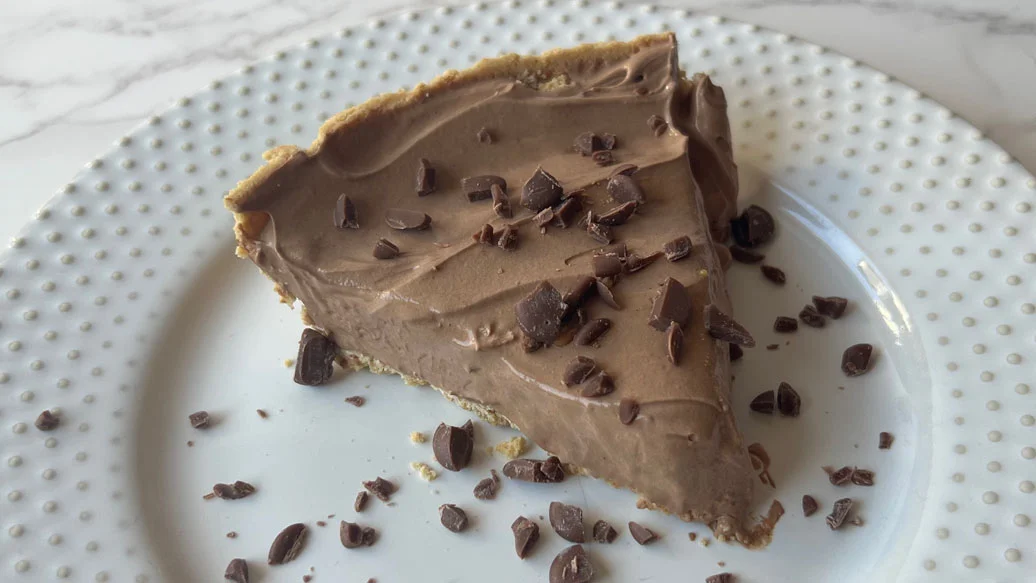 2 hrs 15 min (include 2 hrs chilling)
12 servings
Thank you to one of our Epicure consultants for this recipe! 
Ingredients
1 brick (8 oz/250 g) cream cheese, softened
1 pkg Chocolate Mud Pie Mix
1 1⁄2 cups whipping cream
1 prepared 9" graham pie shell or pre-baked crust
Toppings (optional): chocolate shavings, raspberries, Chocolate Fudge Sauce
Preparation
Using a stand mixer or hand mixer, beat cream cheese with mix on medium-high speed until smooth. Scrape the sides of the bowl as needed. Gradually add cream, whipping until soft peaks form.
Fill into prepared pie shell; smooth top.
Chill until set and ready to serve. Add toppings before serving, if desired.
Nutritional Information
Per serving: Calories 0, Fat 0 g (Saturated 0 g, Trans 0 g), Cholesterol 0 mg, Sodium 0 mg, Carbohydrate 0 g (Fiber 0 g, Sugars 0 g), Protein 0 g.
Tips
Instead of making your cheesecake in a pie shell, try petites! Spoon cheesecake filling into Perfect Petites, chill, and enjoy!