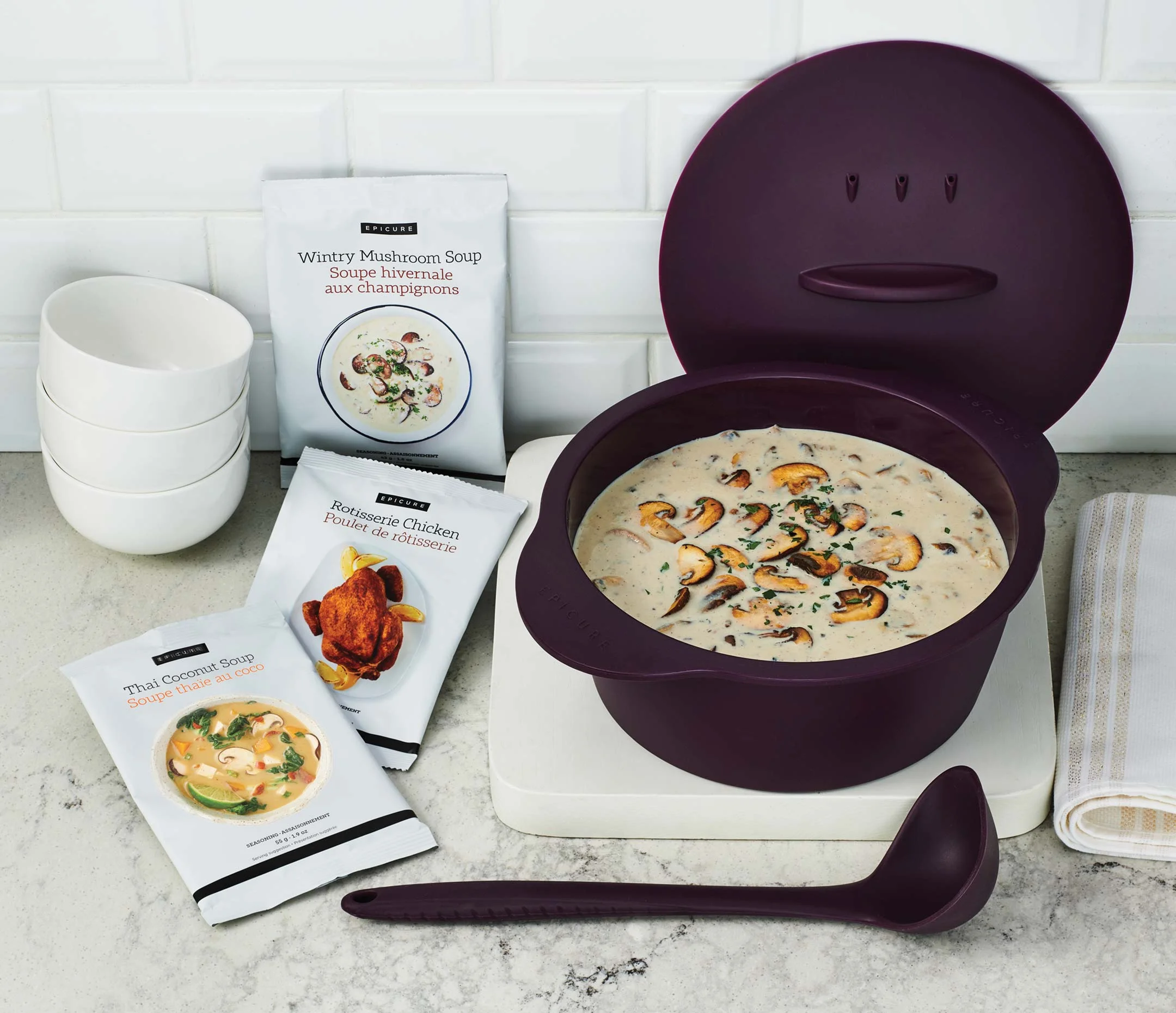 3 easy soup recipes to cozy up to this fall while letting your stove take a night off! 
Make these recipes in under 15 minutes in the microwave using the silicone Round Steamer. At about $3 or less per serving, they're fast to make and easy to clean up!  
 Collection includes one of each: 
Wintry Mushroom Soup Seasoning  
Rotisserie Chicken Seasoning 
Thai Coconut Soup Seasoning  
Round Steamer 
Ladle 
QUICK AND EASY: Whip up delicious soups in minutes using pantry staples.  6 ingredients or less required for these timeless and nourishing soup recipes.  
ENDLESS OPTIONS: Swap in veggies and proteins that are on sale to make them even more affordable!  
Get the free digital meal plan: click here.